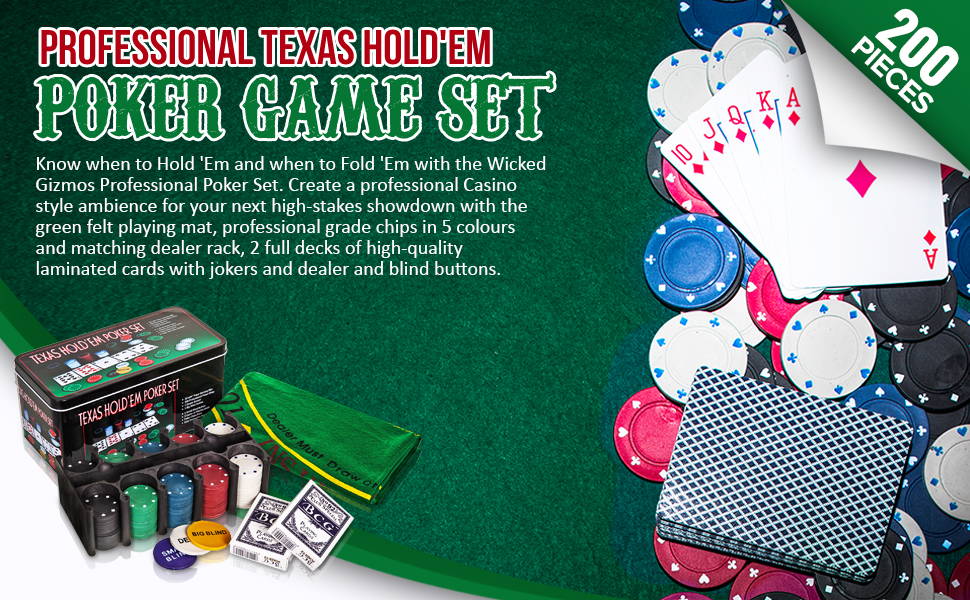 Our Professional 200 Piece Texas Hold'em Poker Game Set is all you need for your next poker game or tournament.
Complete with a playing mat, 2 laminated decks of cards, 200 Professional 11.5g Casino Grade Poker Chips, a Poker Chip Rack, and Big Blind and Small Blind Buttons, it makes an excellent gift for poker enthusiasts.
Includes Instruction Booklet guiding you through popular Casino Games like Texas Hold'em, Omaha Hold'em, Seven Card Stud and Five Card Stud.
A large, felt, playing surface is included for throwing over your table and completing the authentic casino-style experience.
Presented in a stylish metal carrying case, doubles as a storage box for keeping everything together and organized..