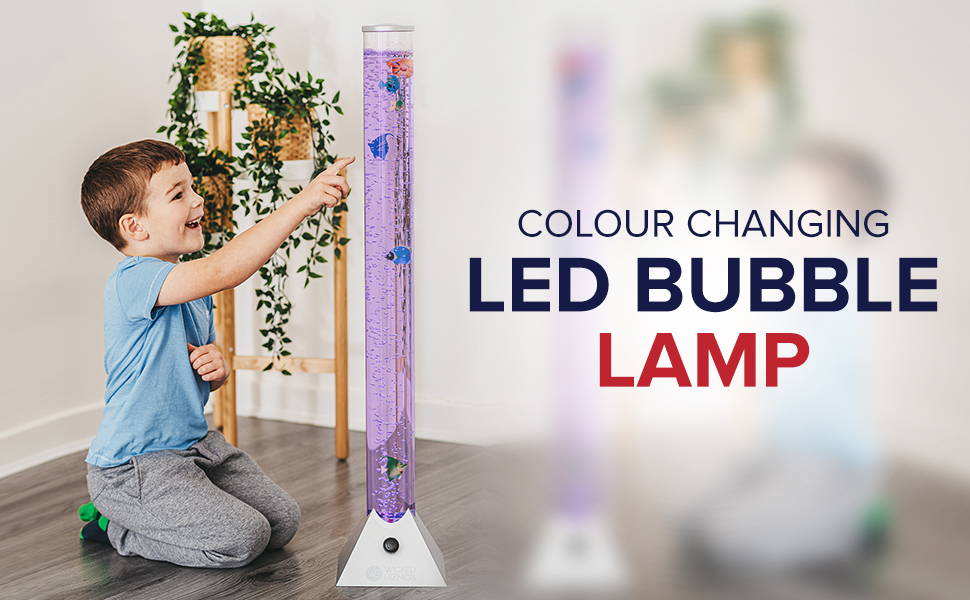 The WICKED GIZMOS WG BUBBLE LAMP is a novelty mood lamp, standing extra tall and with a low footprint on the floor.
Children of all ages will be fascinated by the bobbing fish which move up and down the clear plastic tube, riding atop the bubble produced by the quiet motor in the base. The base also contains the colour changing LED system which cycles through various different colours, throwing off bright purples, blues, greens, reds and everything in between.
The bubbling noise is great for relaxation while the bobbing fish give visual stimulation, making the unit ideal for sensory rooms and a great item for use in therapy for children with limited communication skills.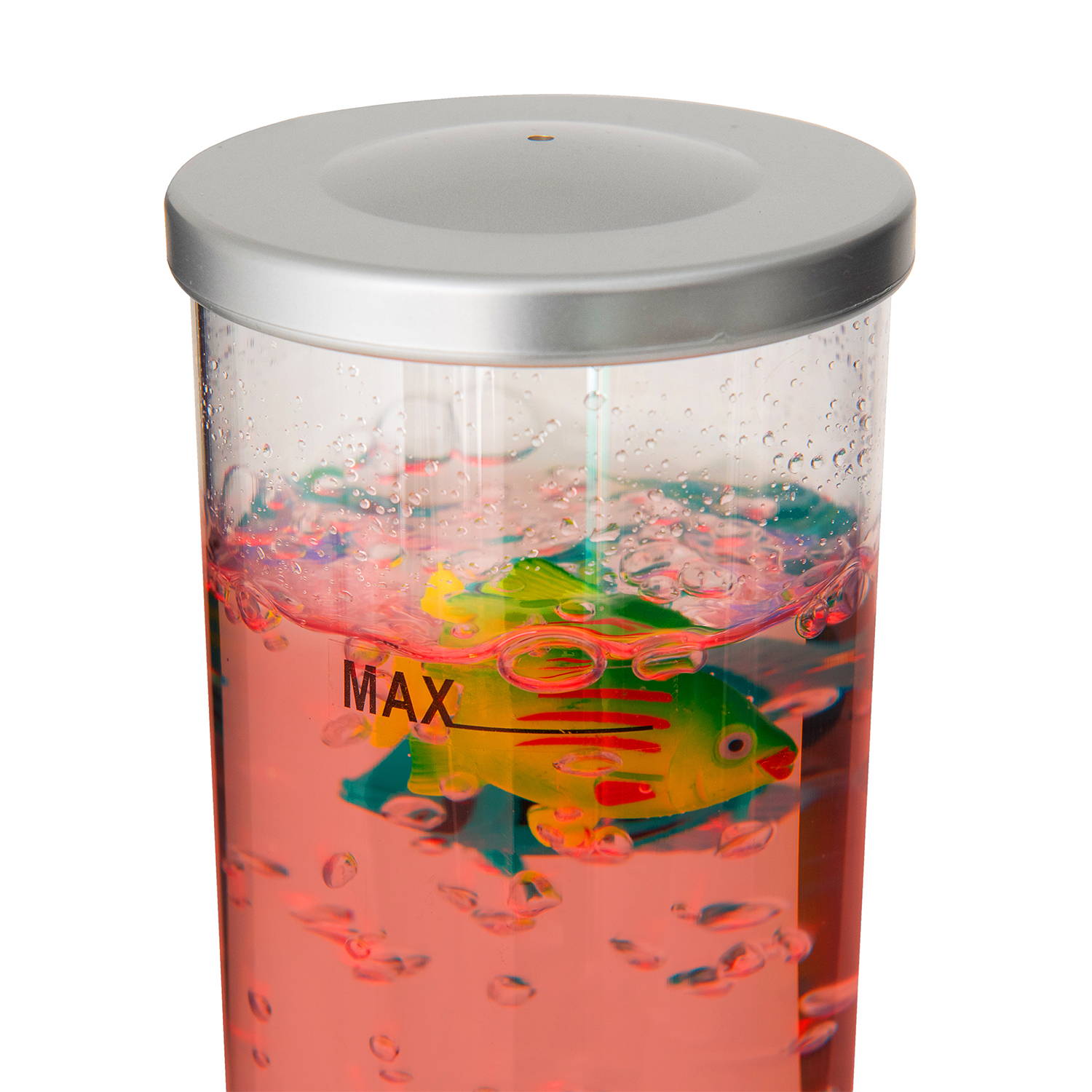 After setting up the lamp and filling with water (we recommend distilled, filtered or purified water as it remains clearer for longer) the cap should be applied firmly. This prevents evaporation of the liquid and also if it's toppled should prevent it escaping.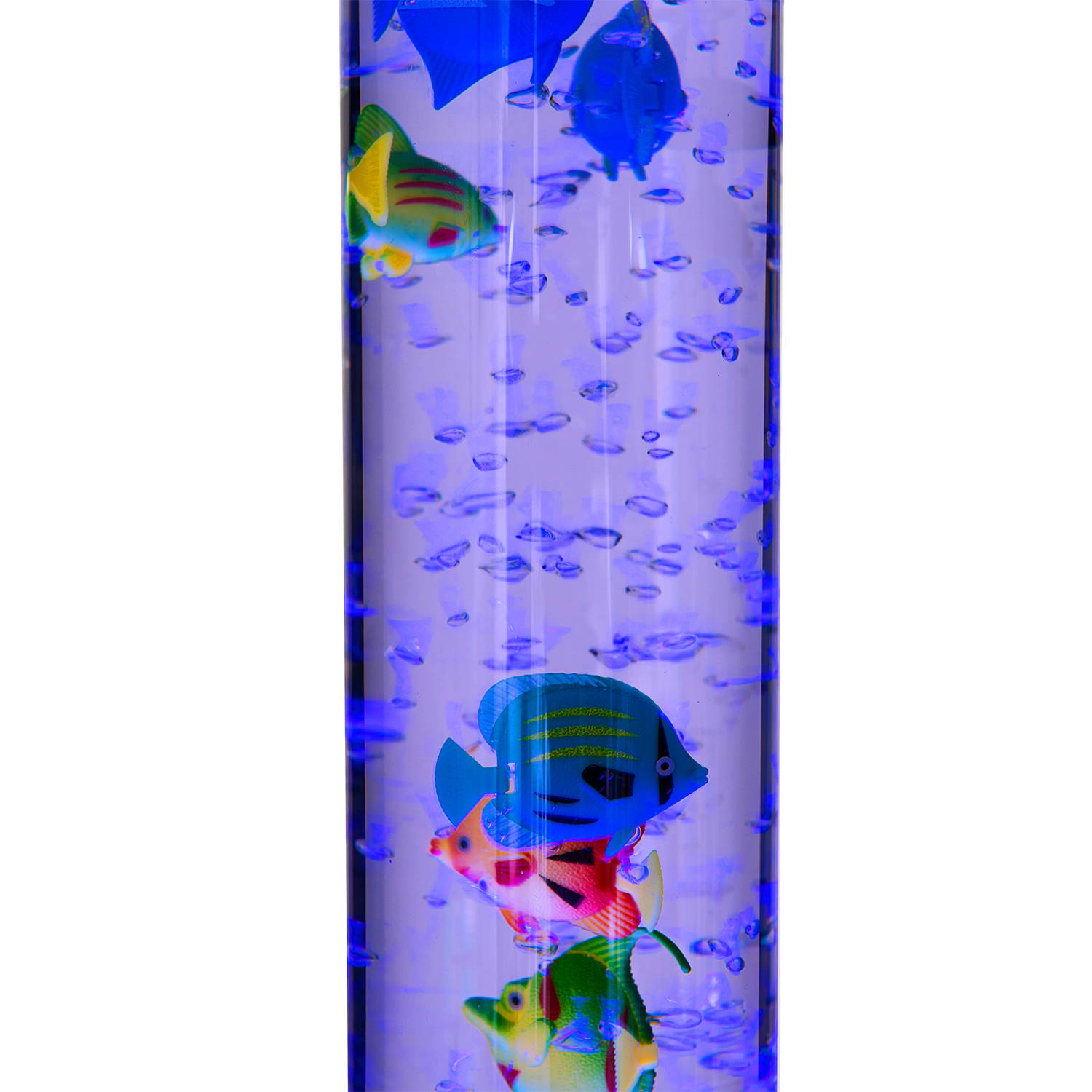 The large tube is formed in strong, clear, plastic, allowing a crystal-clear view of the events inside the tube from all heights and angles.
It's easy to clean with a standard cloth or brush if there's a build-up of dirt.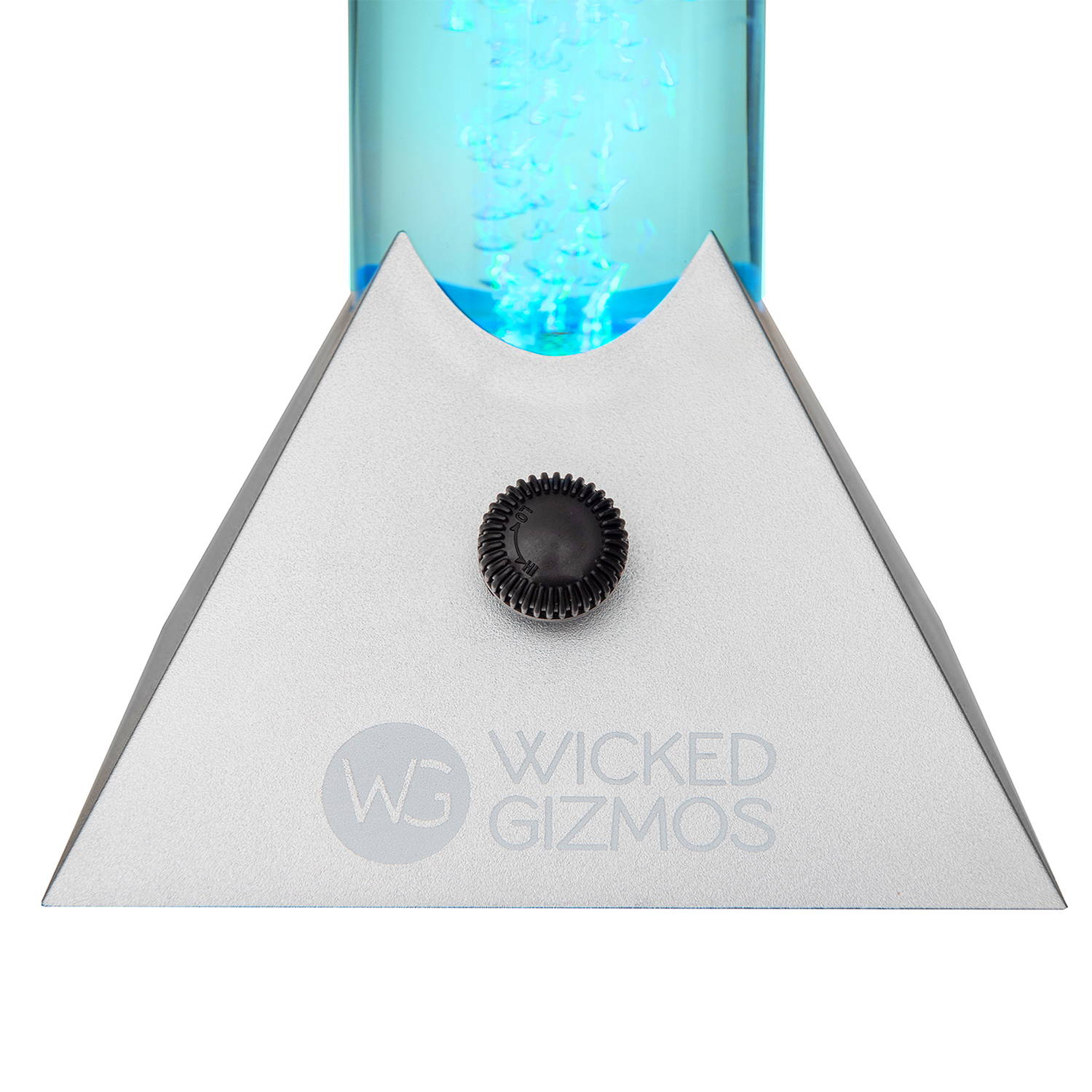 A triangular base adorns the bottom of the lamp and provides support for the long tube above.

The pyramid shaped base has a stable square bottom and contains the LED lighting system, the motor to power the bubbles and the housing for the controls and input for the power adaptor.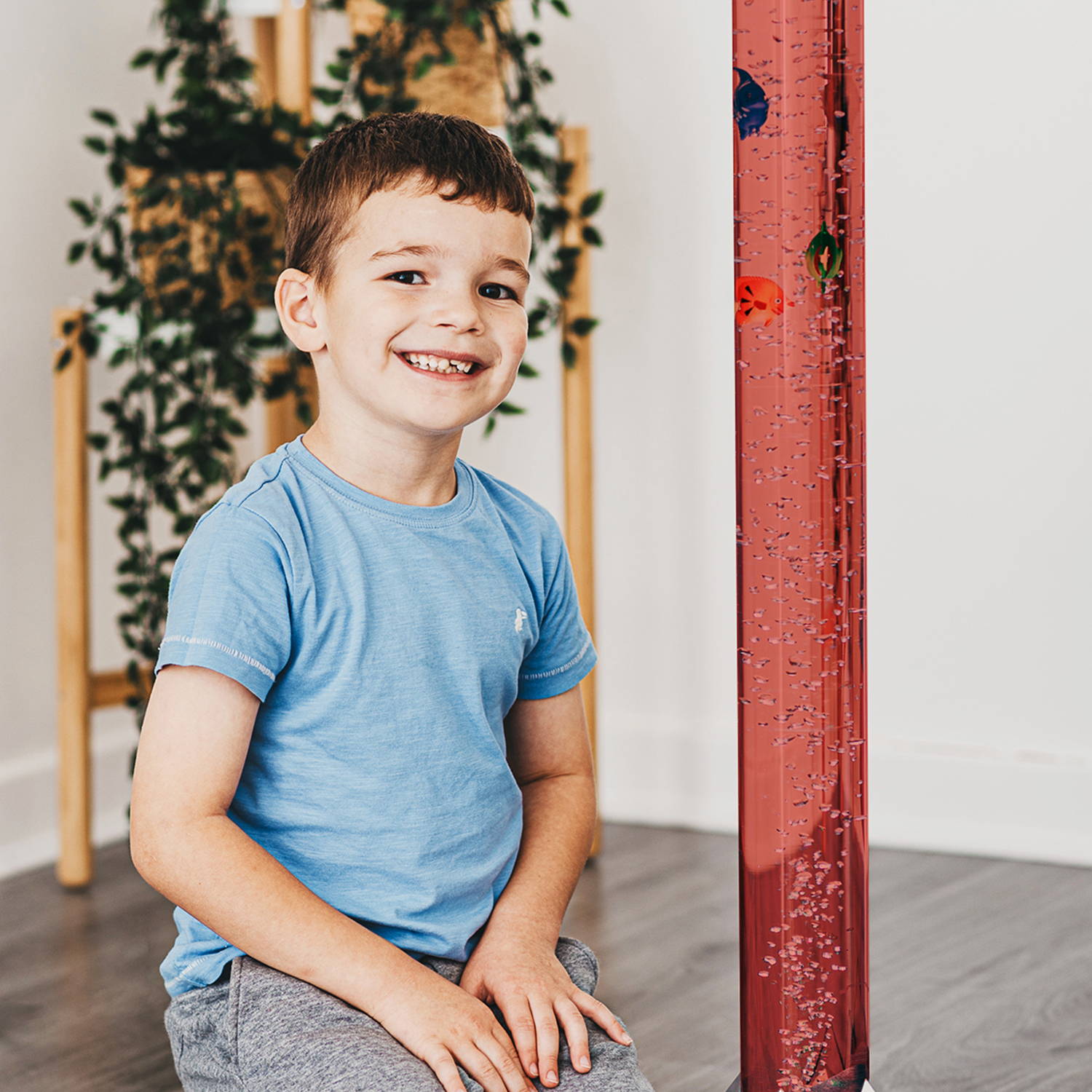 As well as the relaxing bubbles which move the bobbing fish up and down the tube, the LED light cycles through a rainbow of colours creating a sensory experience that's especially suitable for those with audio, visual or hearing impairments or limited communication skills.