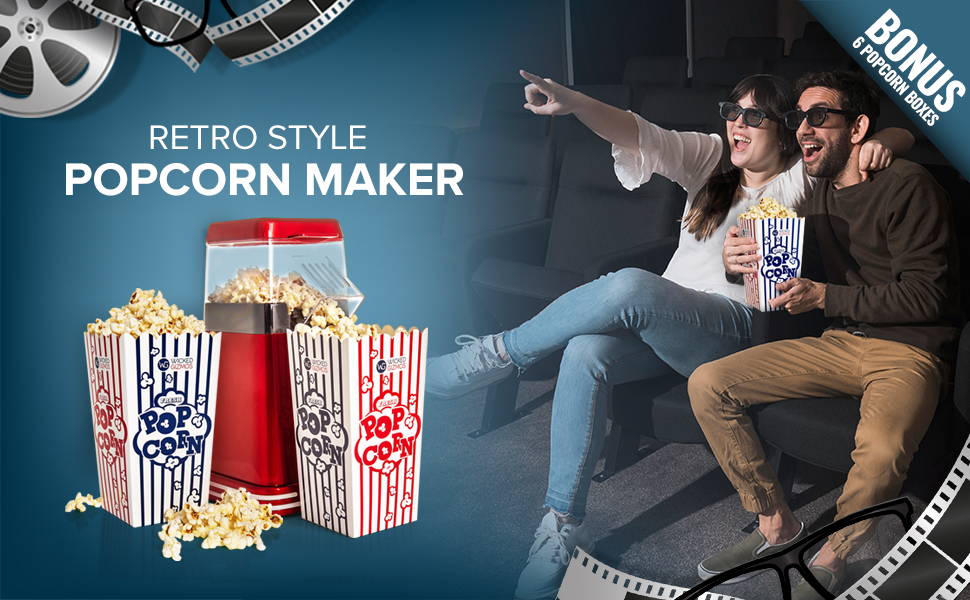 The WICKED GIZMOS Electric Retro Popcorn Maker is a convenient counter-top popcorn cooker which uses hot air circulation and little to no oil, making for much healthier, tastier popcorn that is virtually fat free.
Simply pour the kernels into the maker using the included scoop, and within a couple of minutes you can watch the corn popping and flowing out the front spout once ready. Children and Adults alike will be fascinated by the simple convenience of fresh popped corn.
Whether it's a film in the front room or a lunchbox snack, there are plenty of occasions to enjoy a tasty popcorn treat! There's nothing quite like home-popped popcorn, it's much better value and healthier than store bought.

The stylish Retro Cinema Style Design is finished with shiny, metallic red paint and is a perfect centre piece for parties and get togethers, allowing you to entertain in style.

The 1200w motor ensures you receive fresh tasty popcorn within a matter of minutes.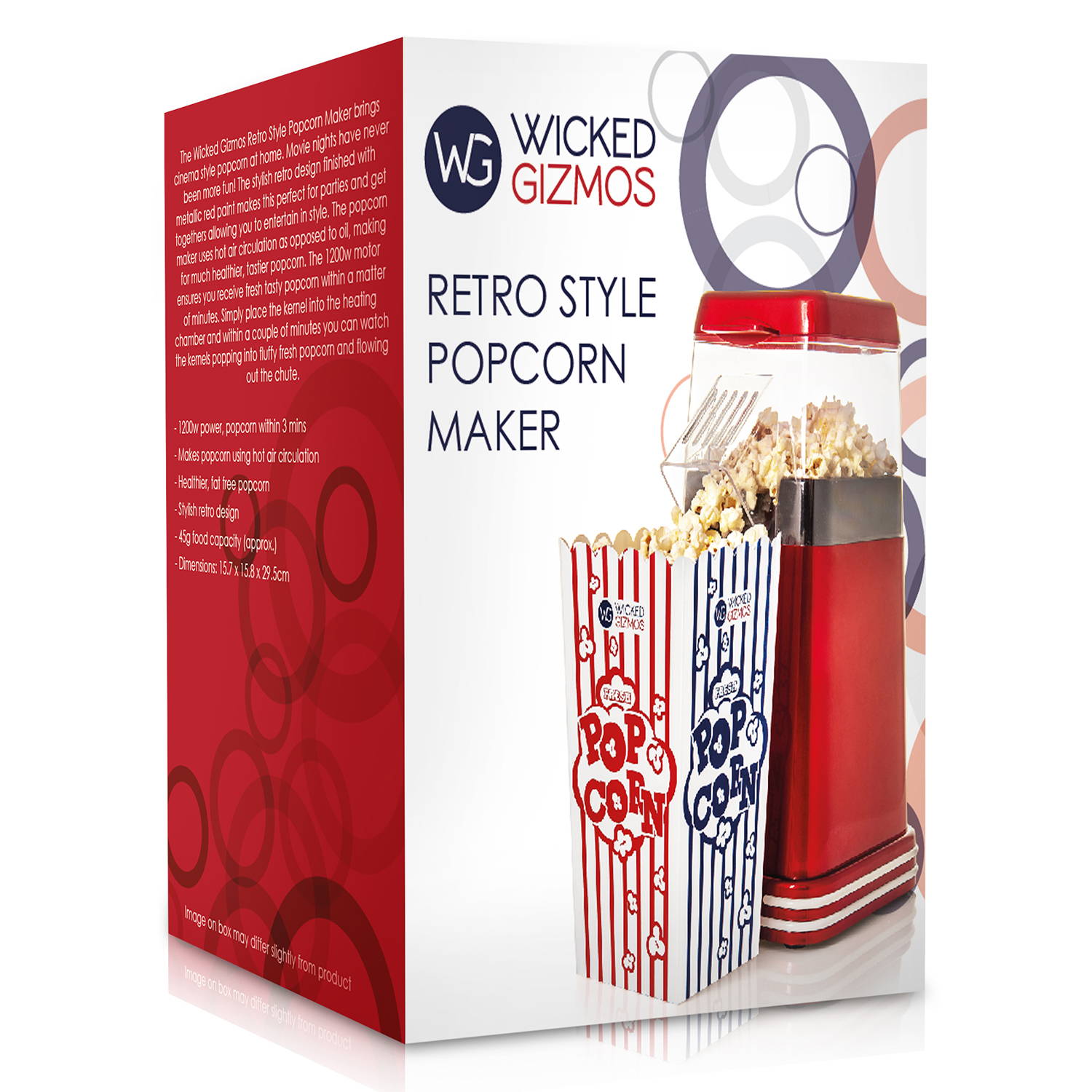 Whether you're treating a loved one, a colleague or treating yourself, the attractive high-gloss WICKED GIZMOS packaging makes an ideal Christmas gift.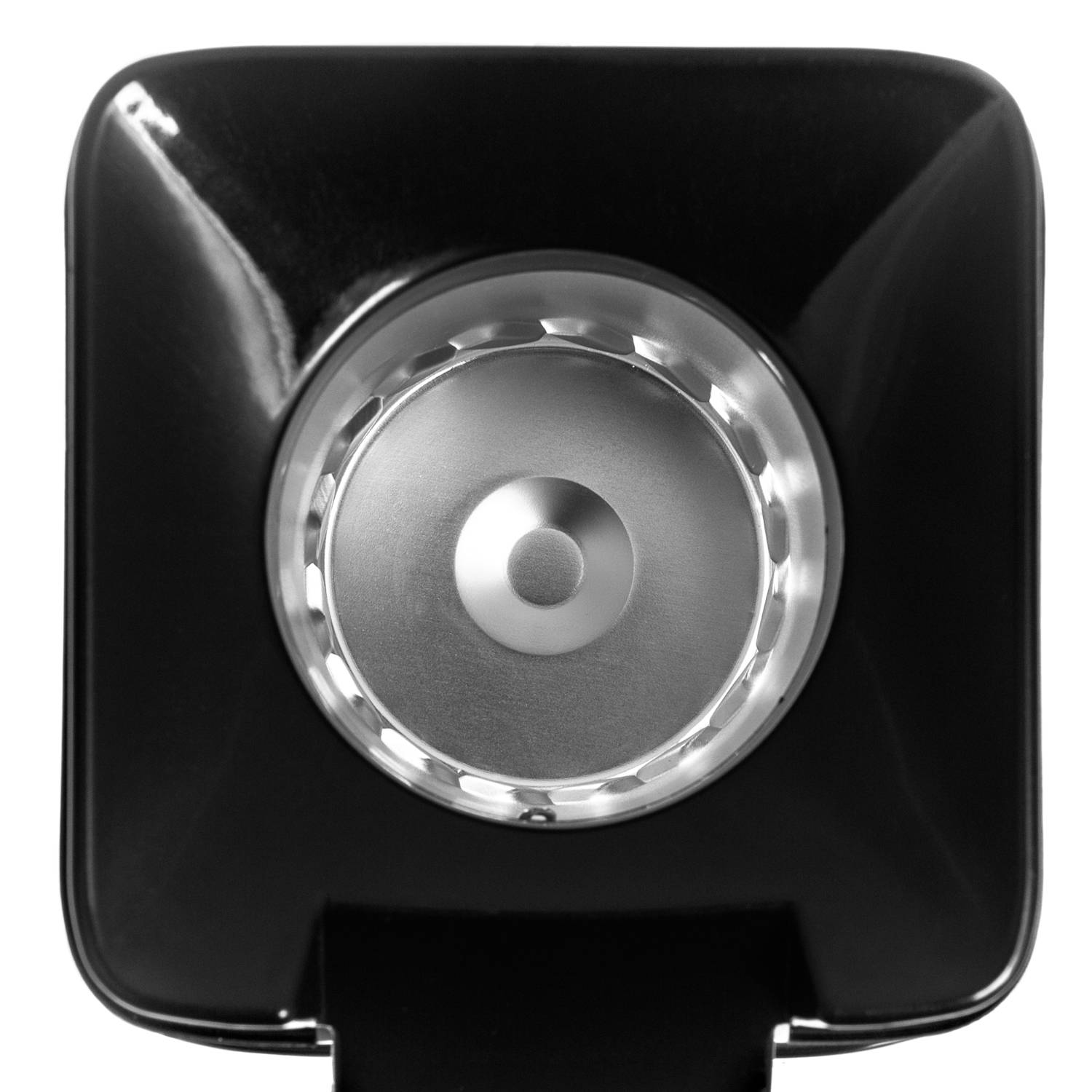 The clear windowed area lifts off to reveal the heating chamber, allowing easy cleaning after use.
Flavours should be added after cooking, tossing the popped corn in butter, salt or sugar.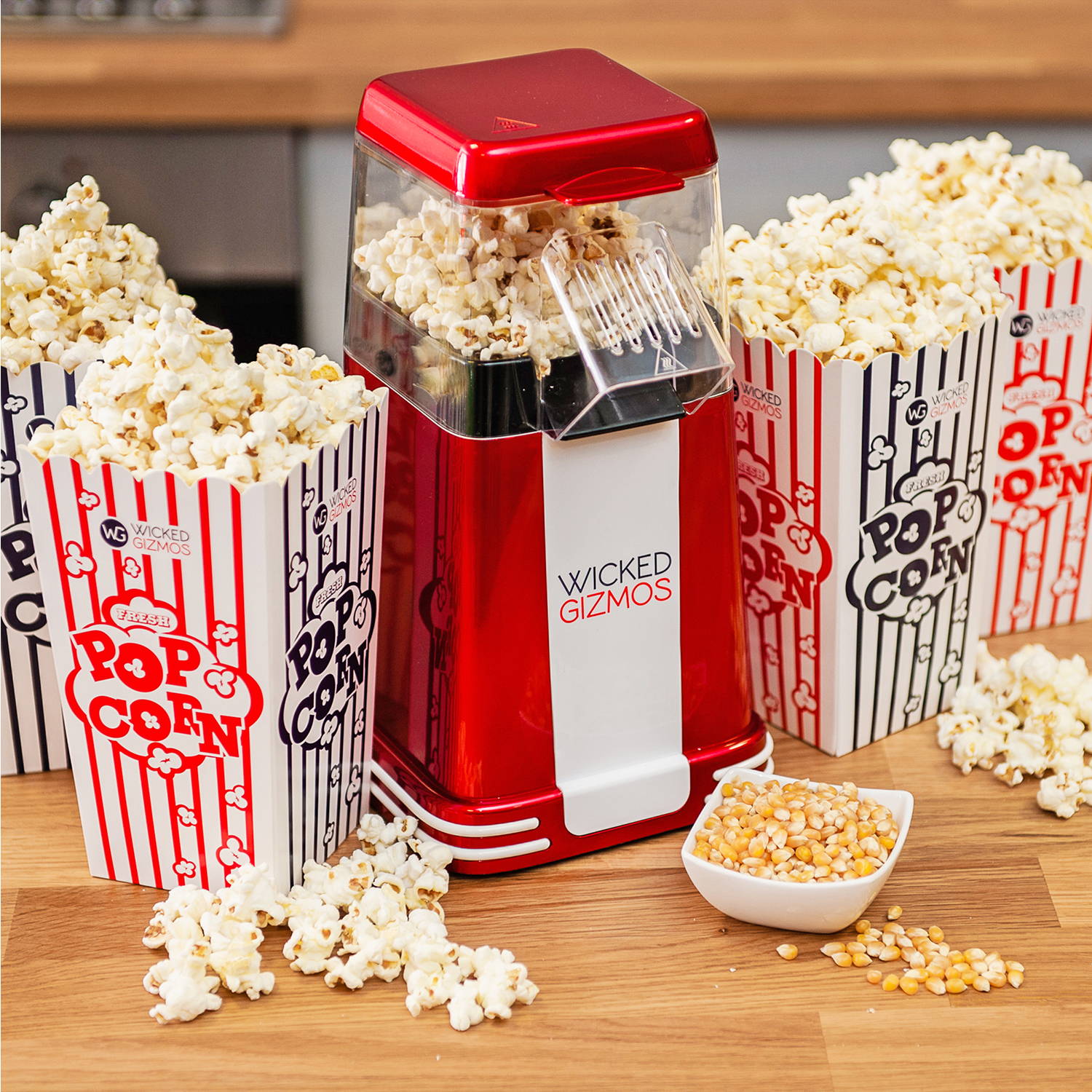 We've included a staggering 6 serving boxes, allowing you to relive the authentic cinema experience at home.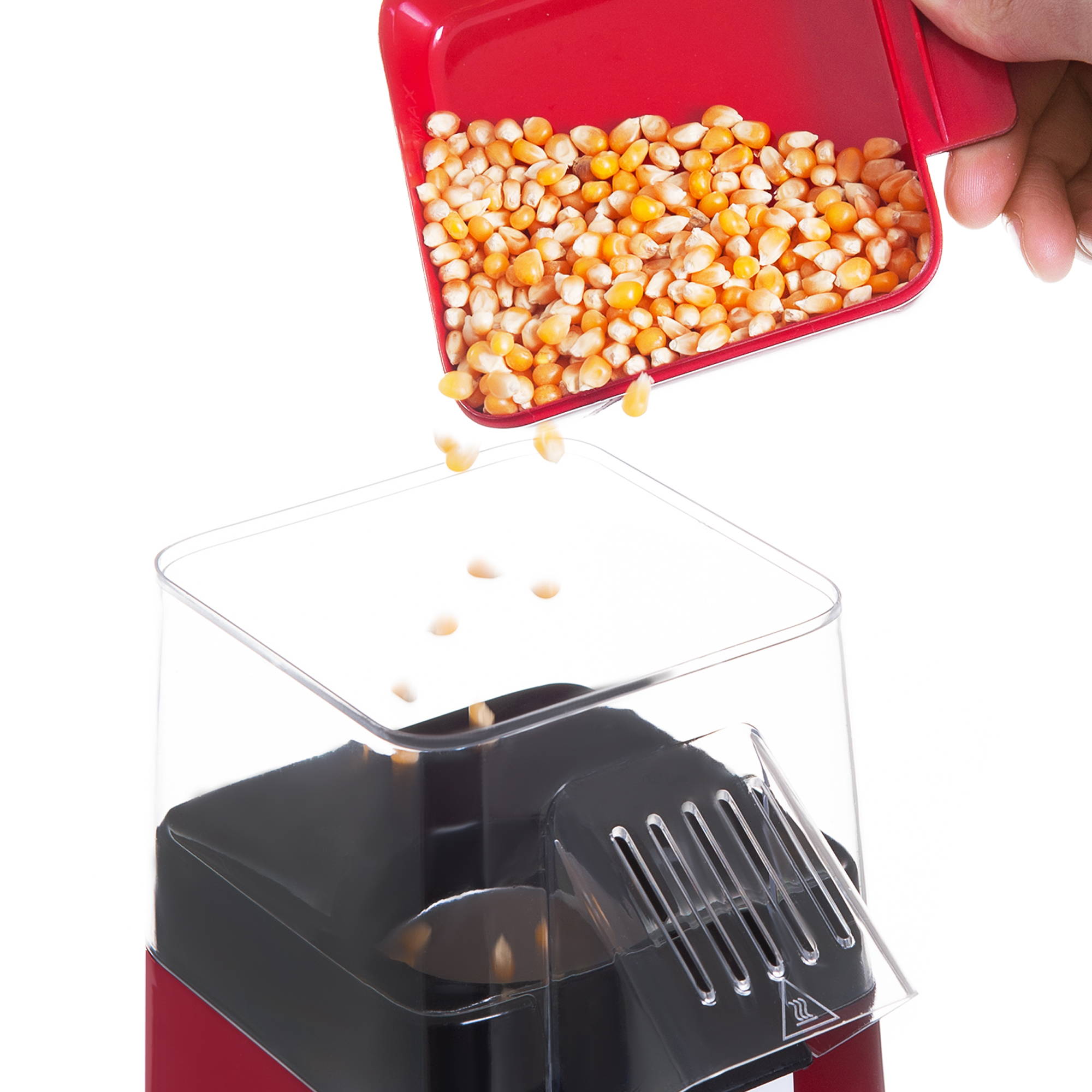 As well as the popcorn machine and the serving boxes, a convenient measure and scoop is included to get just the right amount of kernels for your serving.