WICKED GIZMOS DRINK-O-RAMA SHOT GAME This simple concept makes the mundane action of opening a bottle so much fun! Will look lovely mounted on a wall of a game room, dorm, bedroom or home bar area.
Definitely a conversation piece to be enjoyed by all that use it.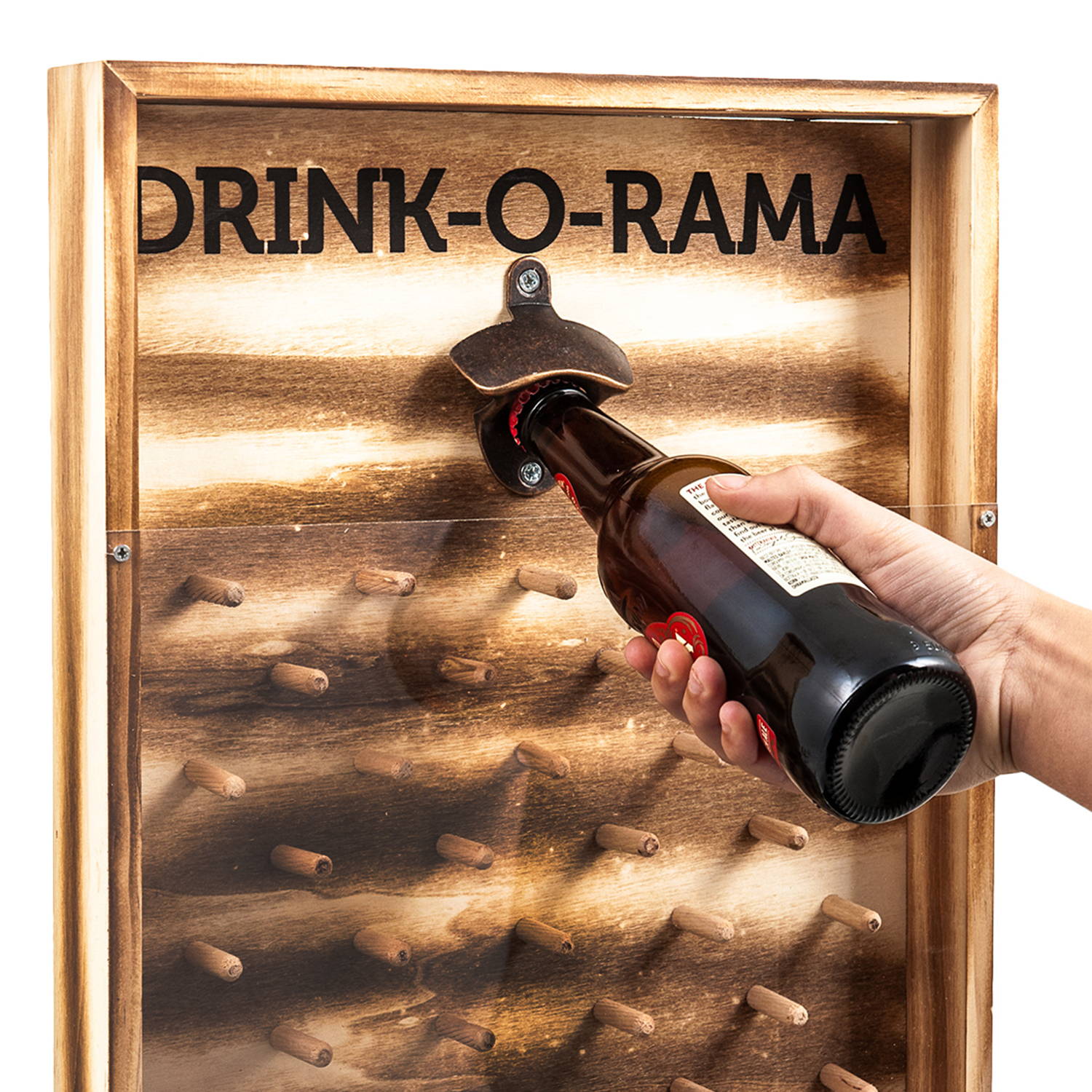 The WICKED GIZMOS Drink-O-Rama game adds an exciting element of risk when opening your next cold one.
Equally suited to soft drinks like Coca-Cola too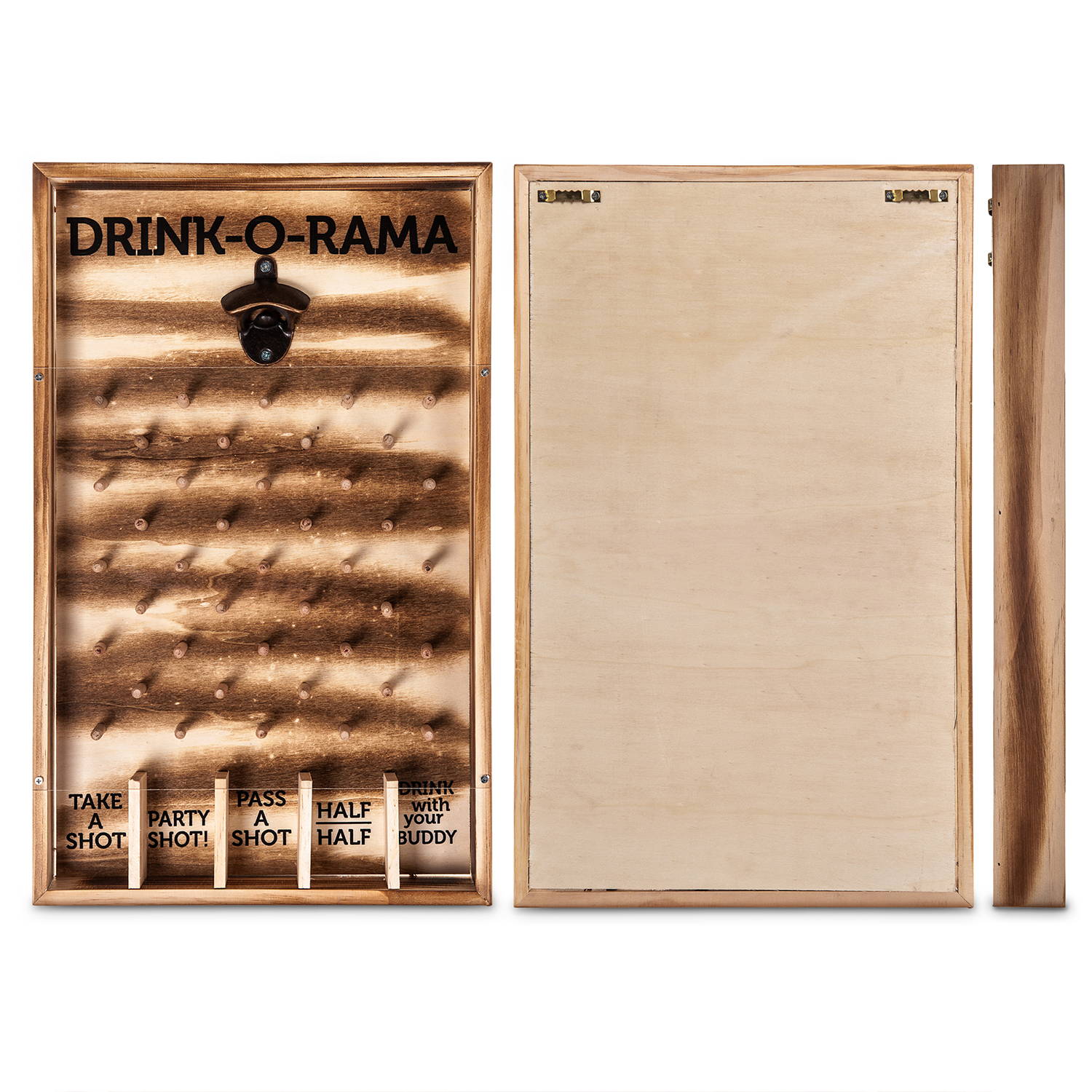 Formed in aged and distressed wood, this timeless classic game will match perfectly in any situation from a pub, home bar to a student dorm or bedroom.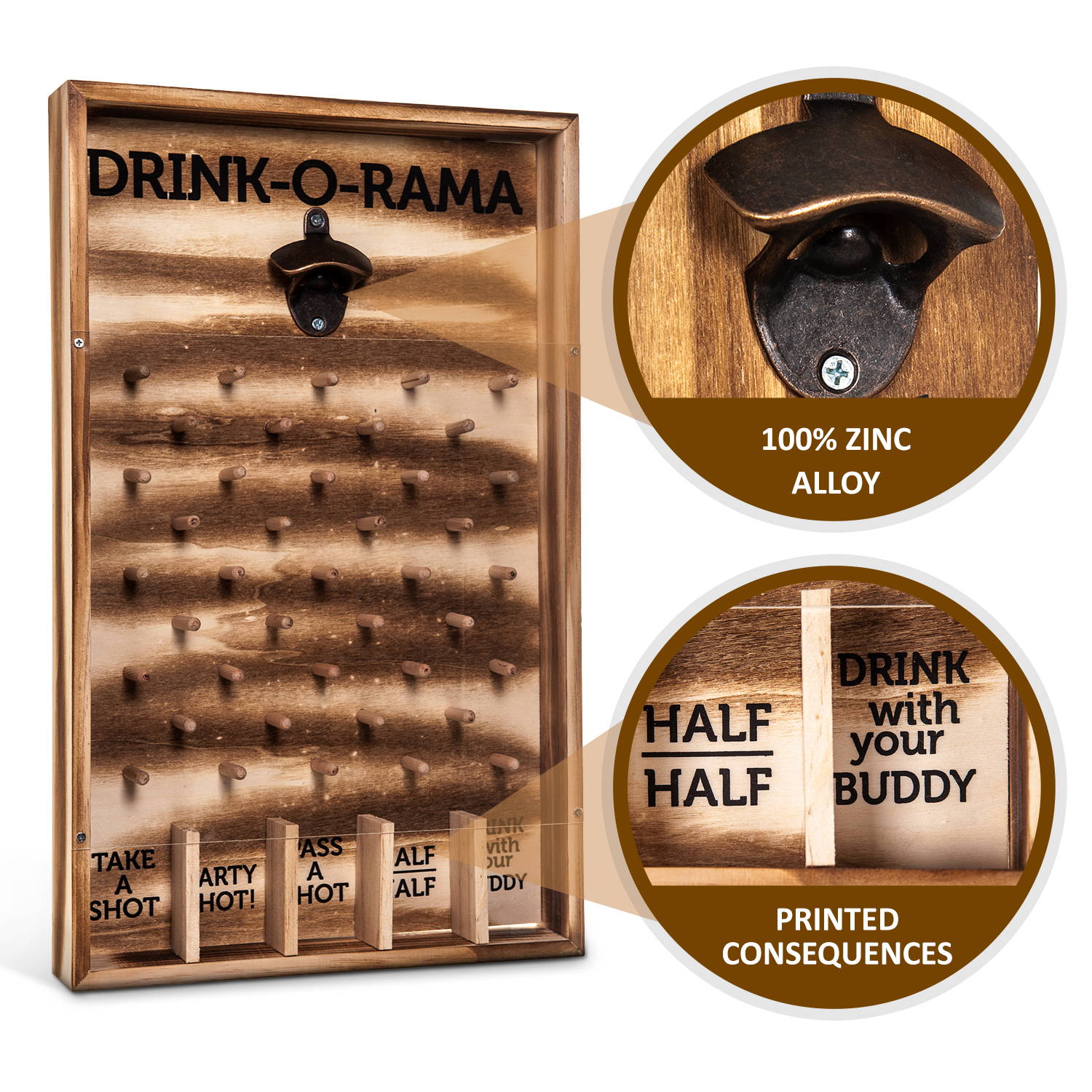 Simply pop a cap using the robust zinc alloy opener and watch it fall in the 'Plinko' style until it lands in one of the forfeits or prizes at the base.