Wicked Gizmos Electronic Drum Mat Whether you're a beginner looking for a first foray in bashing out a beat, or a pitch-perfect percussionist looking for a portable practice rig, the tabletop Wicked Gizmos Electronic Drum Mat is just the ticket for all skill levels to hone their rhythm.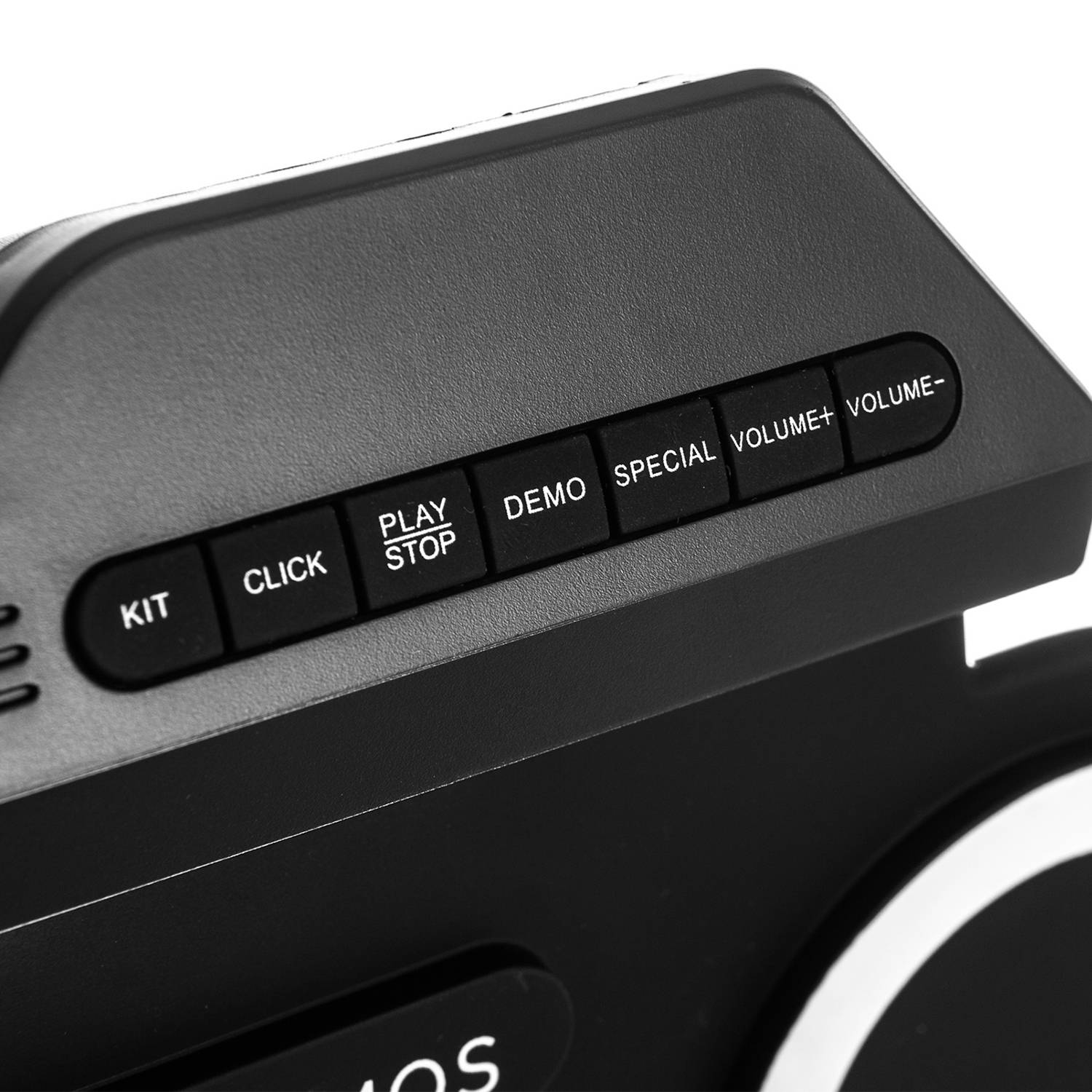 The 7 pads cover toms, snares, and cymbals, and 5 selectable kit sample styles give a vast number of sound combinations.
Start from scratch and choose a suitable tempo from the built-in metronome, or plug-in your mp3 or phone to the 3.5mm jack (cable included) and choose a backing track for tapping along to.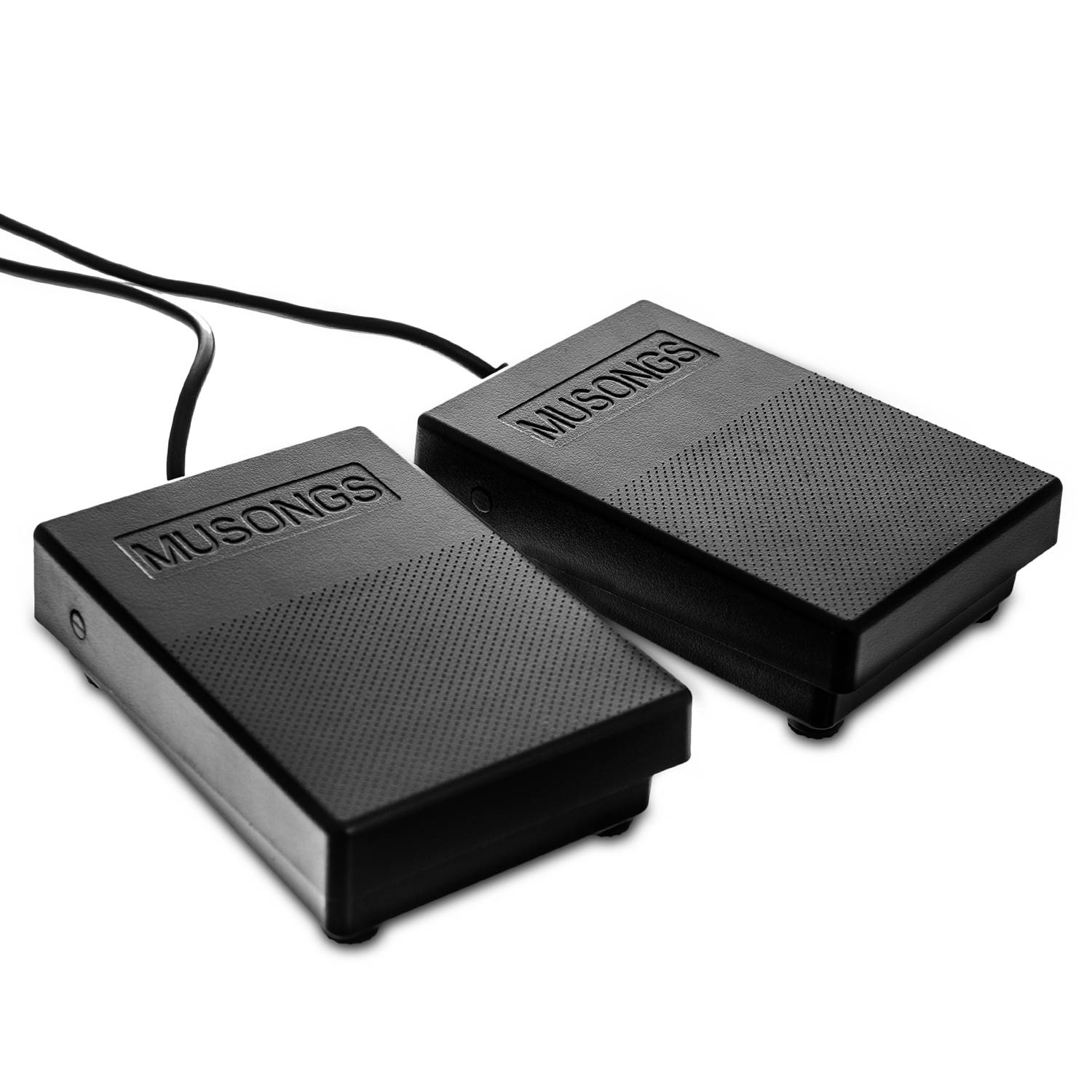 As well as the 7 tabletop pads, 2 durable and responsive foot pedals provide easy access to bass drum and high-hat functions.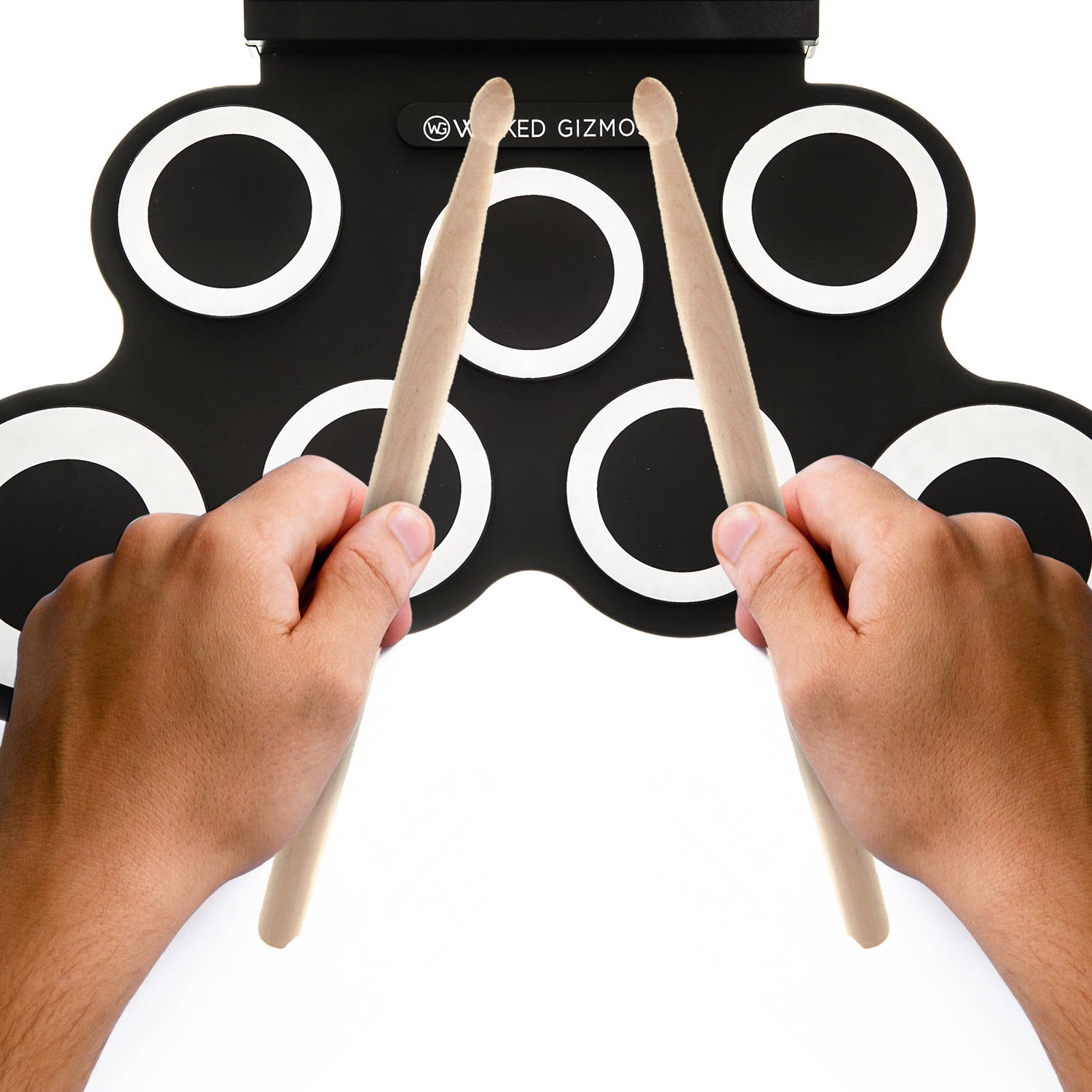 The springy rubber pads allow the sticks to bounce back, absorbing the shock which helps to relieve strain on wrists and elbows and let the drummer hit harder and faster!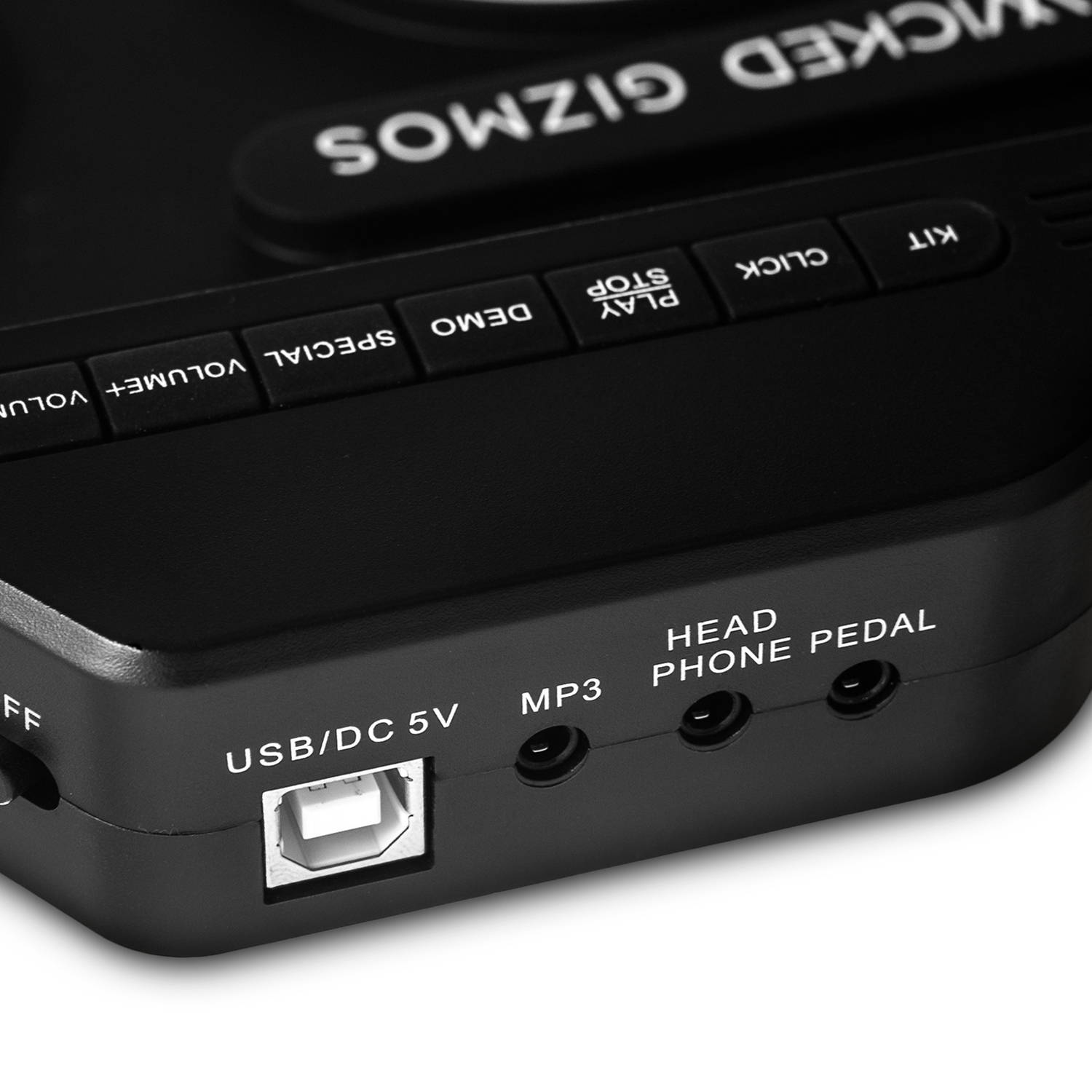 As well as the popcorn machine and the serving boxes, a convenient measure and scoop is included to get just the right amount of kernels for your serving.