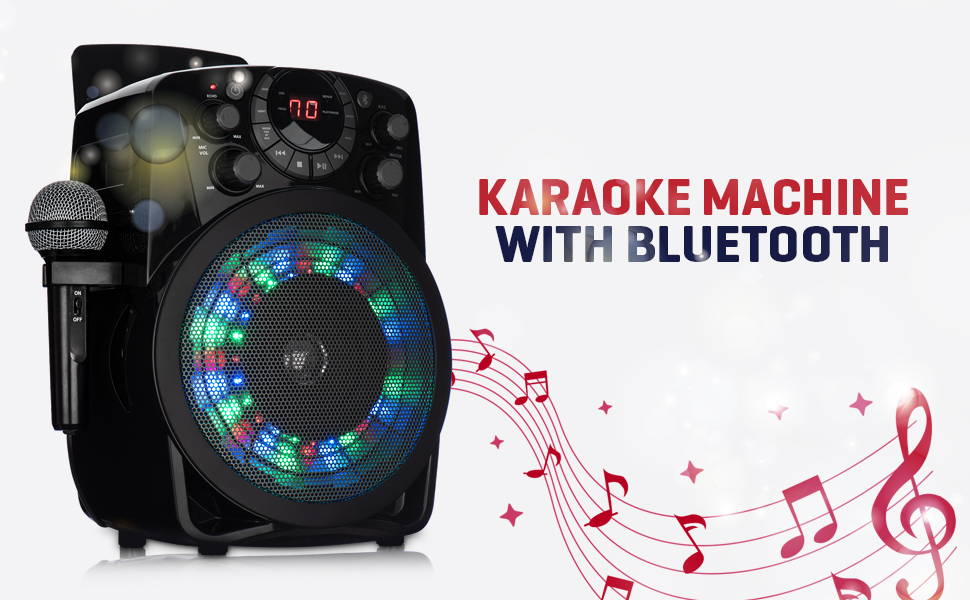 Karaoke, from the Japanese for "empty orchestra", became a worldwide phenomenon in the 1990s and maintains its popularity to this day.
The WICKED GIZMOS KARAOKE MACHINE brings the pub and club favourite to the home, and features a high quality speaker which can push audio to the far corners of the room with ease. We've also added multi-colour LED lights to bring the party to life, automatic vocal suppression to let your singing be highlighted in the mix as well a echo and reverb effects to enhance the performance. The boombox is fully Bluetooth compatible so you can connect your smartphones, iPods, mp3 players, home hi-fi and just about any other audio source in quickly and simply. An output function allows you to connect to a TV for lyrics display, and a home stereo or amplifier for a larger sound.

As well as plugging in your sources, you can connect to an external screen using the included RCA cables, enabling lyrics and video content from CD-G discs, youtube and other sources to display on the big screen.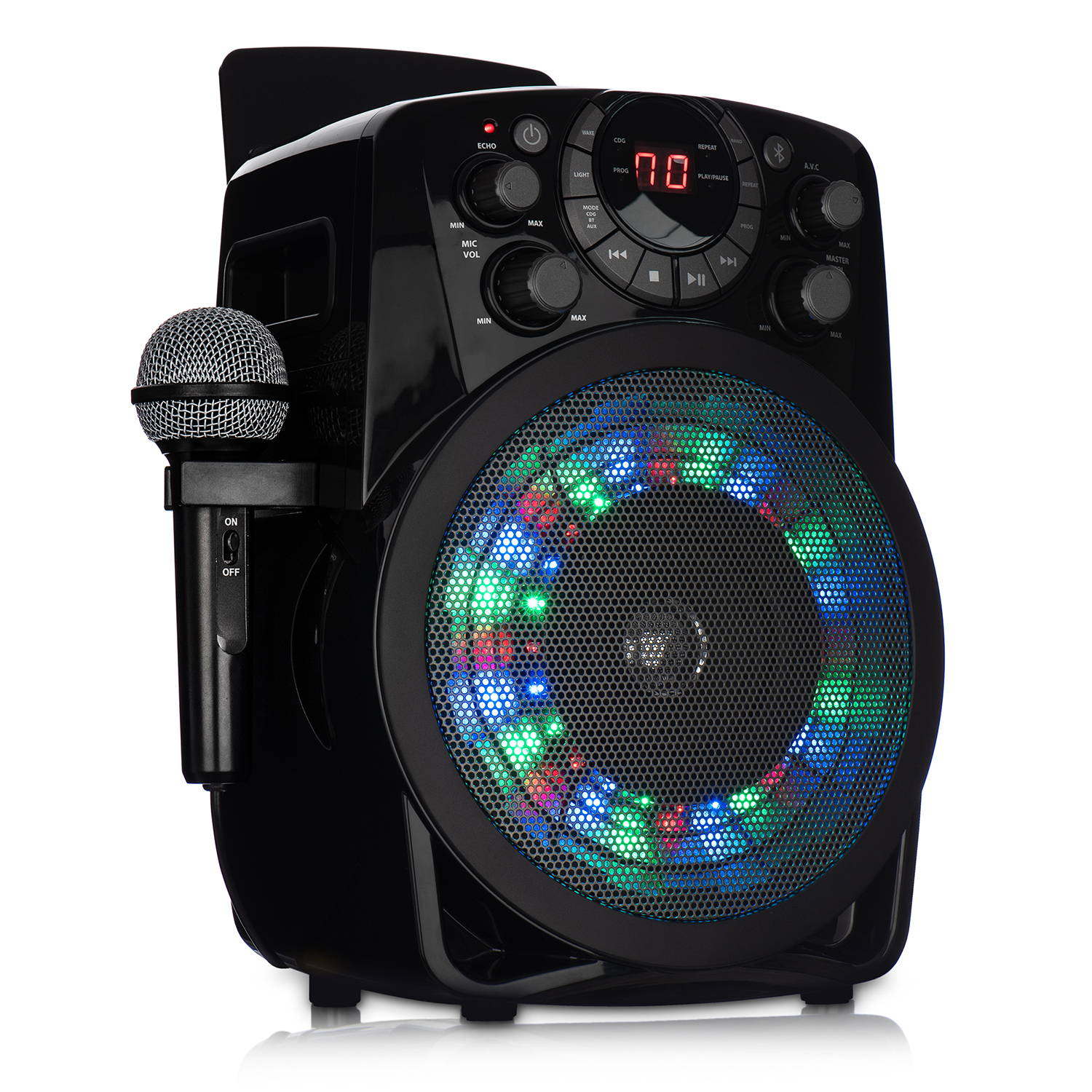 Defined by its vibrant LED lighting, CD Player with CD-G karaoke disc compatibility, professional karaoke microphone with holder and easy to use intuitive controls, the WICKED GIZMOS KARAOKE MACHINE is everything you need to get the party started in one portable package.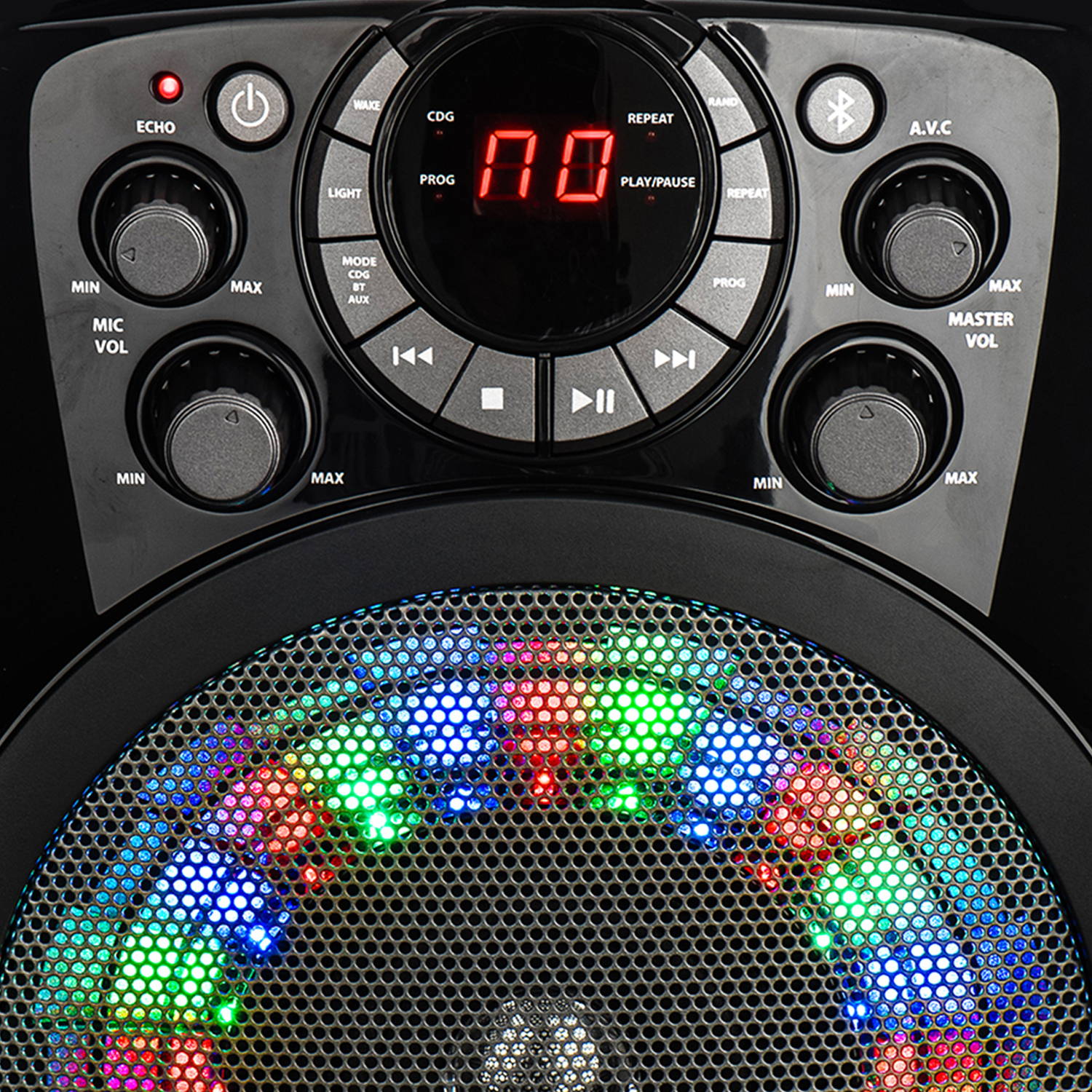 With a large control panel adorning the front, a vast array of functionality can be controlled at the touch of a button including effects, CD player controls and the lighting functions.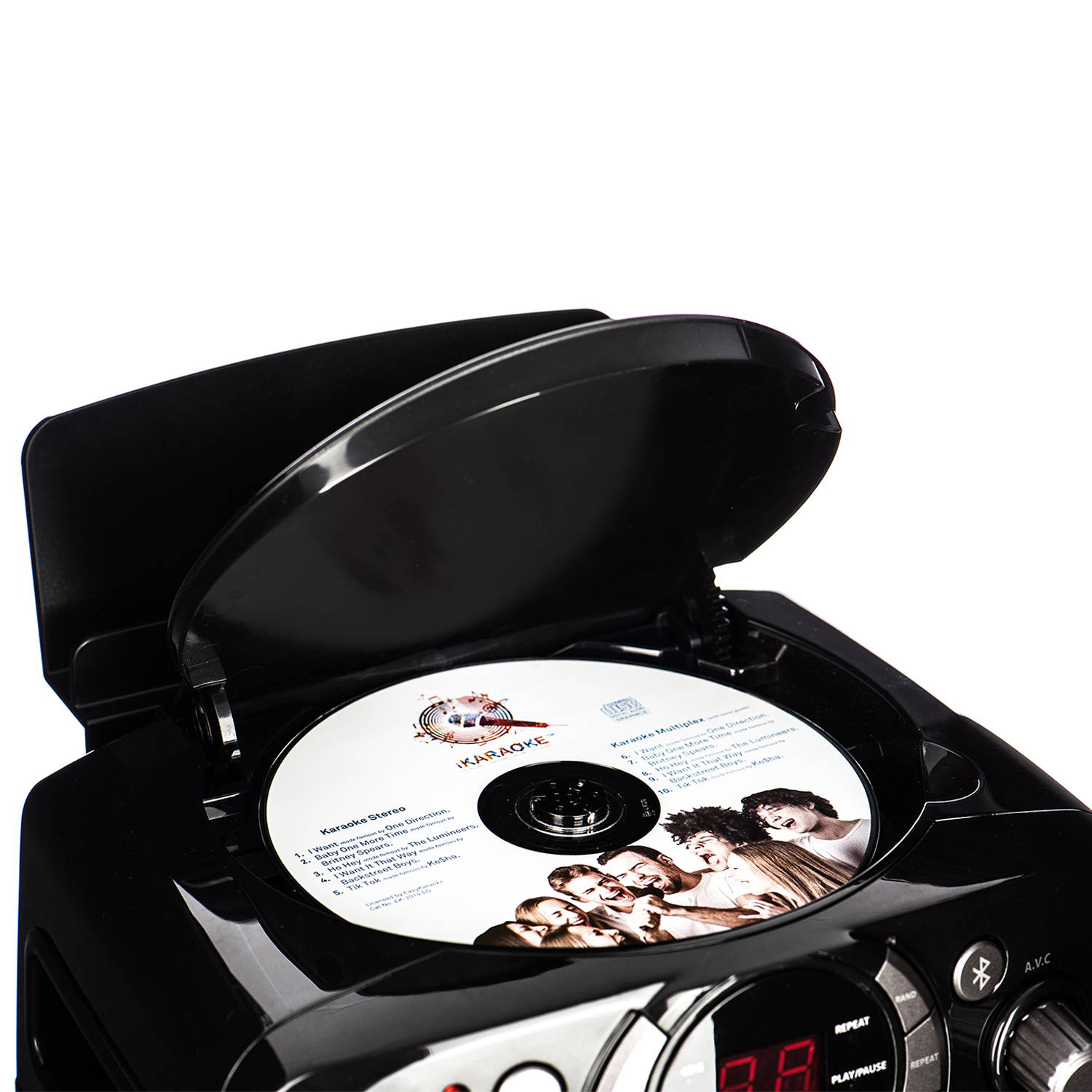 As well as supporting the universal Karaoke format of CD-G, standard audio CD's can be used as the included 'vocal suppression' feature will fade-out the vocal track letting your own vocals be centre stage!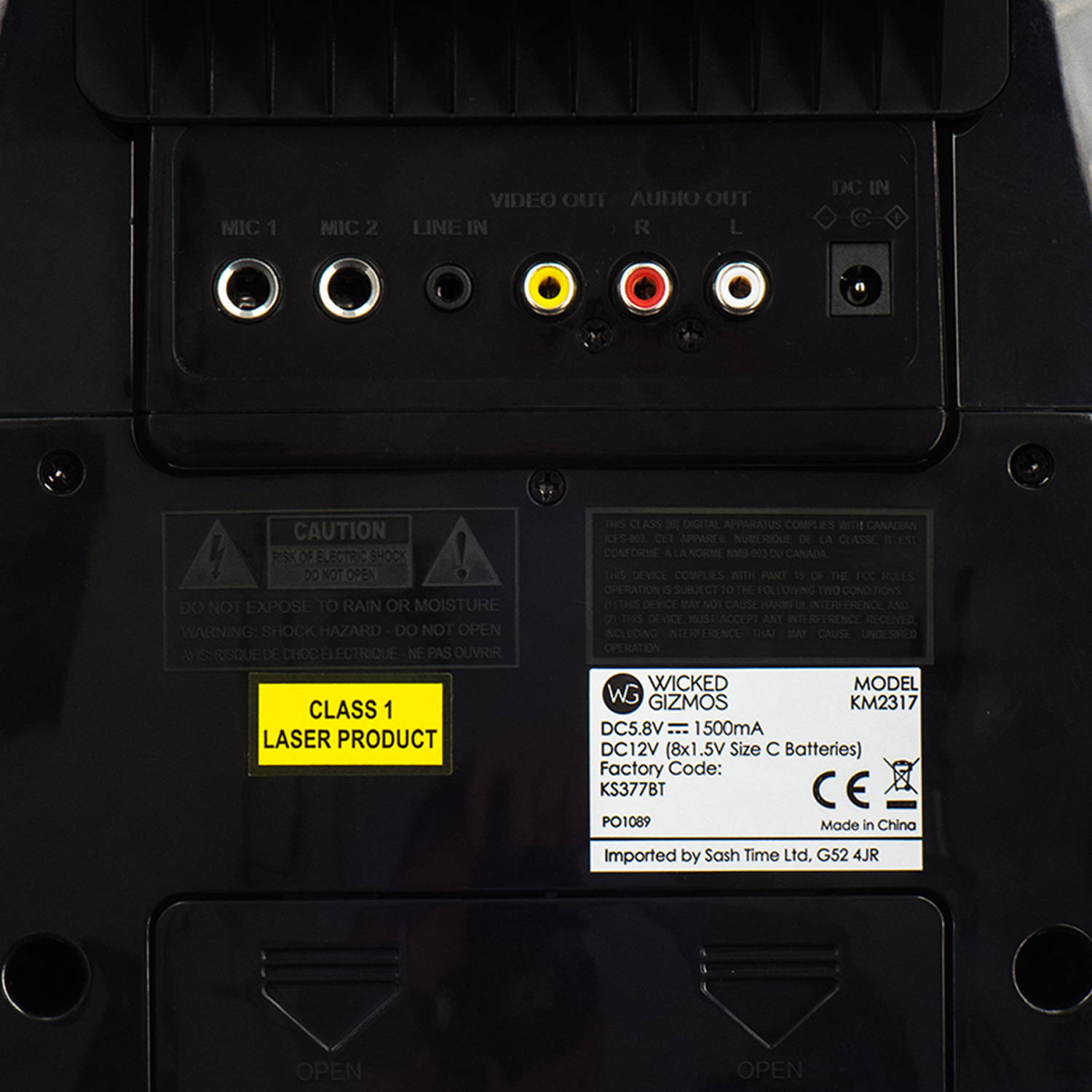 With the standard RCA connections, the machine can be connected to your home hi-fi or amplifier, and the display can be routed to a large TV or projector, turning a portable piece of kit into a device suitable for a large gathering, a pub or event.