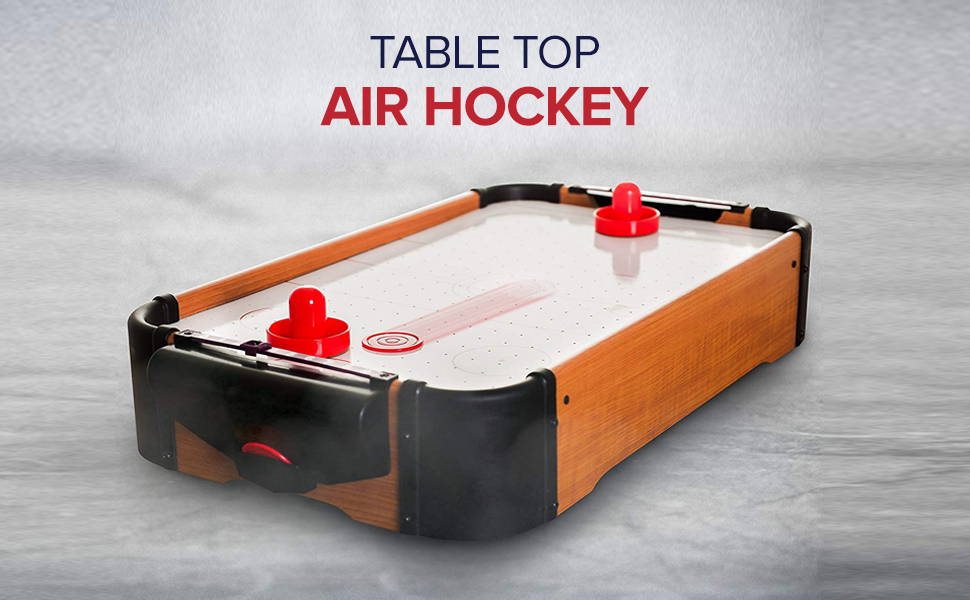 Providing endless fun for parties, sleepovers, summer holidays and long winter nights, the WICKED GIZMOS Table Top Air Hockey Game provides hours of entertainment for anyone who plays, and includes everything that you could expect from a full size game of Air Hockey in the Arcade, only in miniature size for your convenience.
The Table Top Air Hockey Game is a game of quick reflexes, smart lightning-speed moves and immediate comebacks, which makes it one of the most amusing and fun table games. Children of all ages will simply fall in love with it! Strong jets of air blow upwards and make the puck float on a cushion of air.
To win the game all you have to do is get to 10 goals. Made with a Strong and Durable Smooth Wood, the WICKED GIZMOS Table Top Air Hockey Game includes everything you need to enjoy your games; a High Powered Fan for Blazing Speed, 2 Sliding Score Trackers, 2 Pucks, 2 Paddles and, of course, the board itself.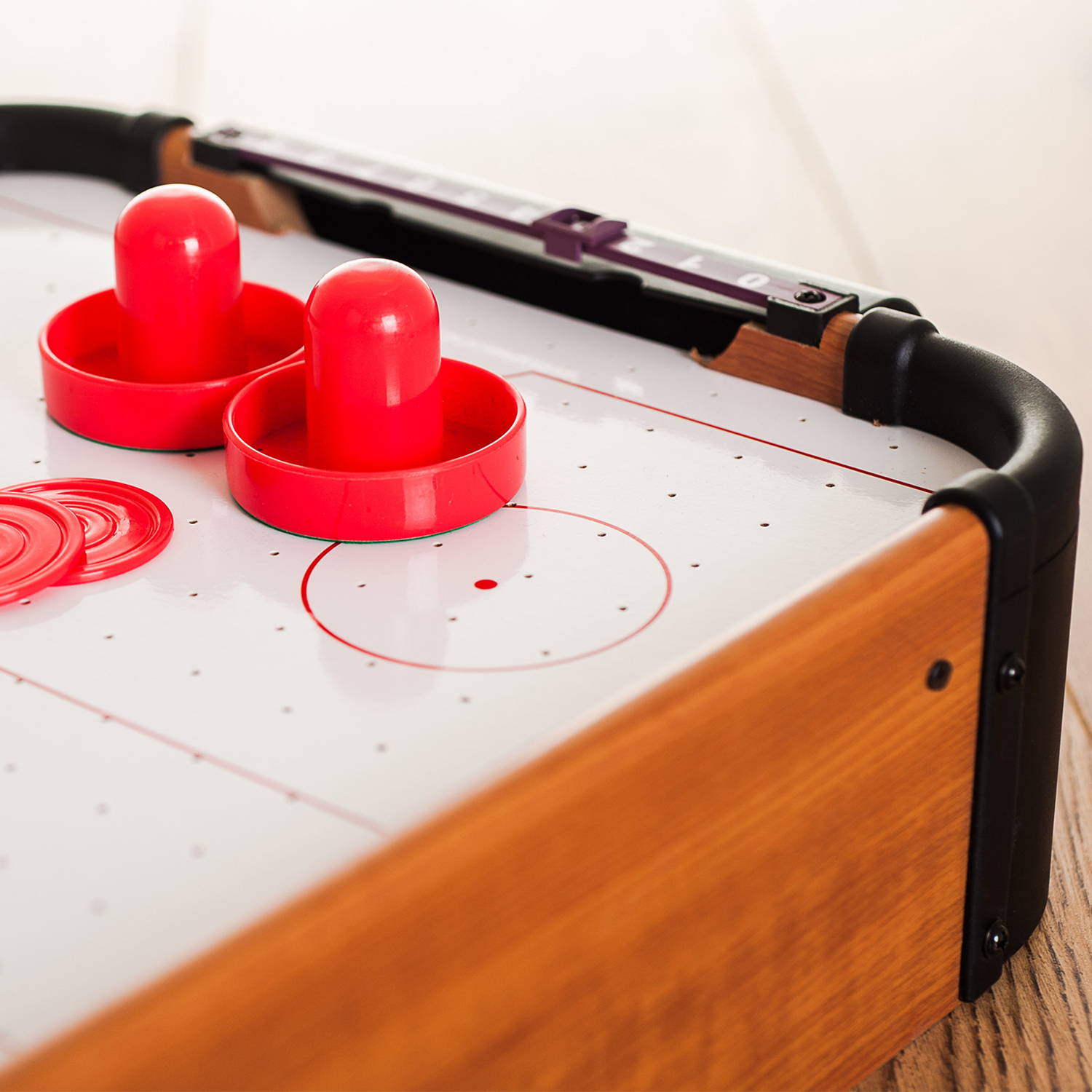 Just like it's big brother, this mini version has the same high powered fan producing a cushion of air for the puck to hover over, creating the frictionless table.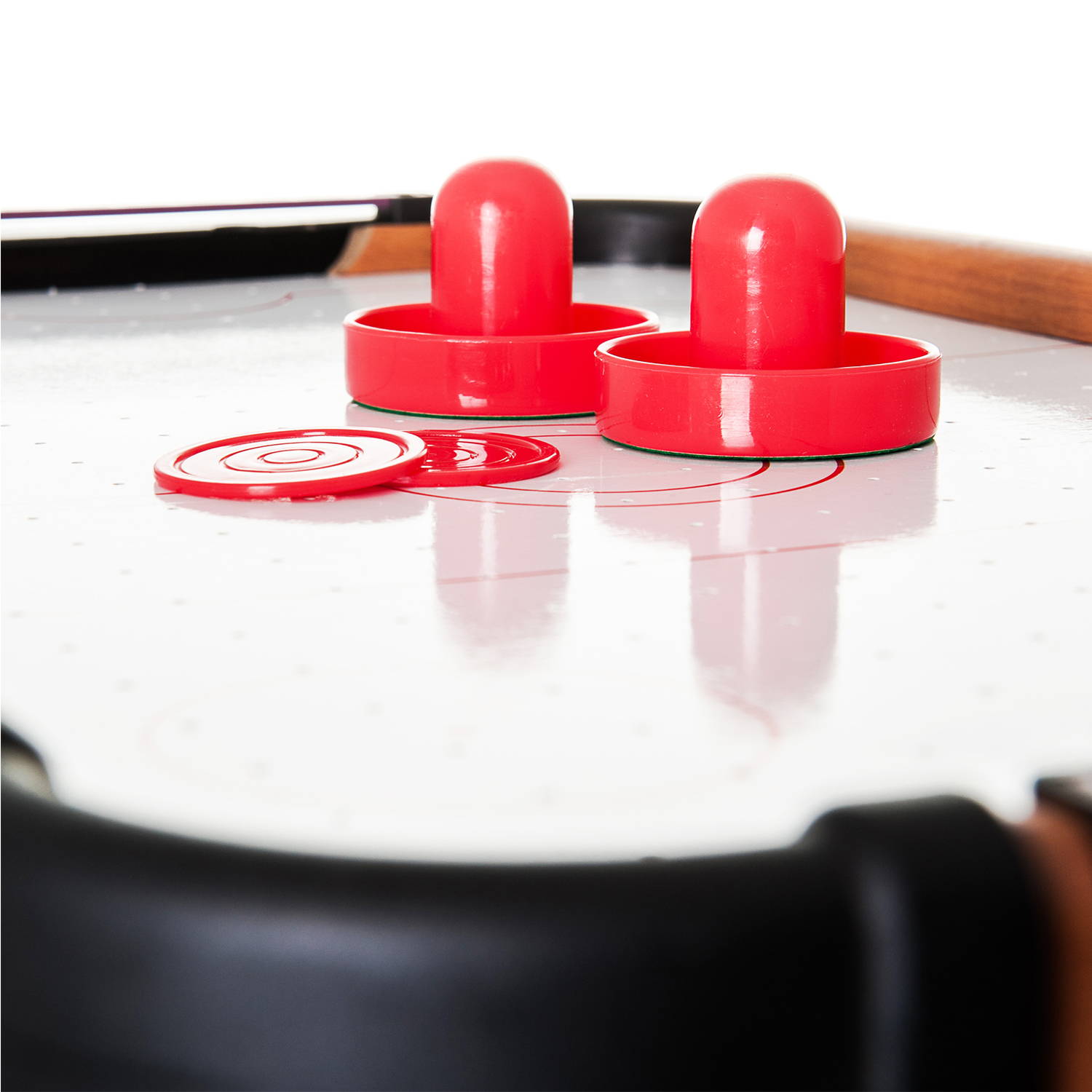 The 2 red strikers (often called goalies or mallets) can be gripped by players young and old and used to bash the puck towards the opponents goal.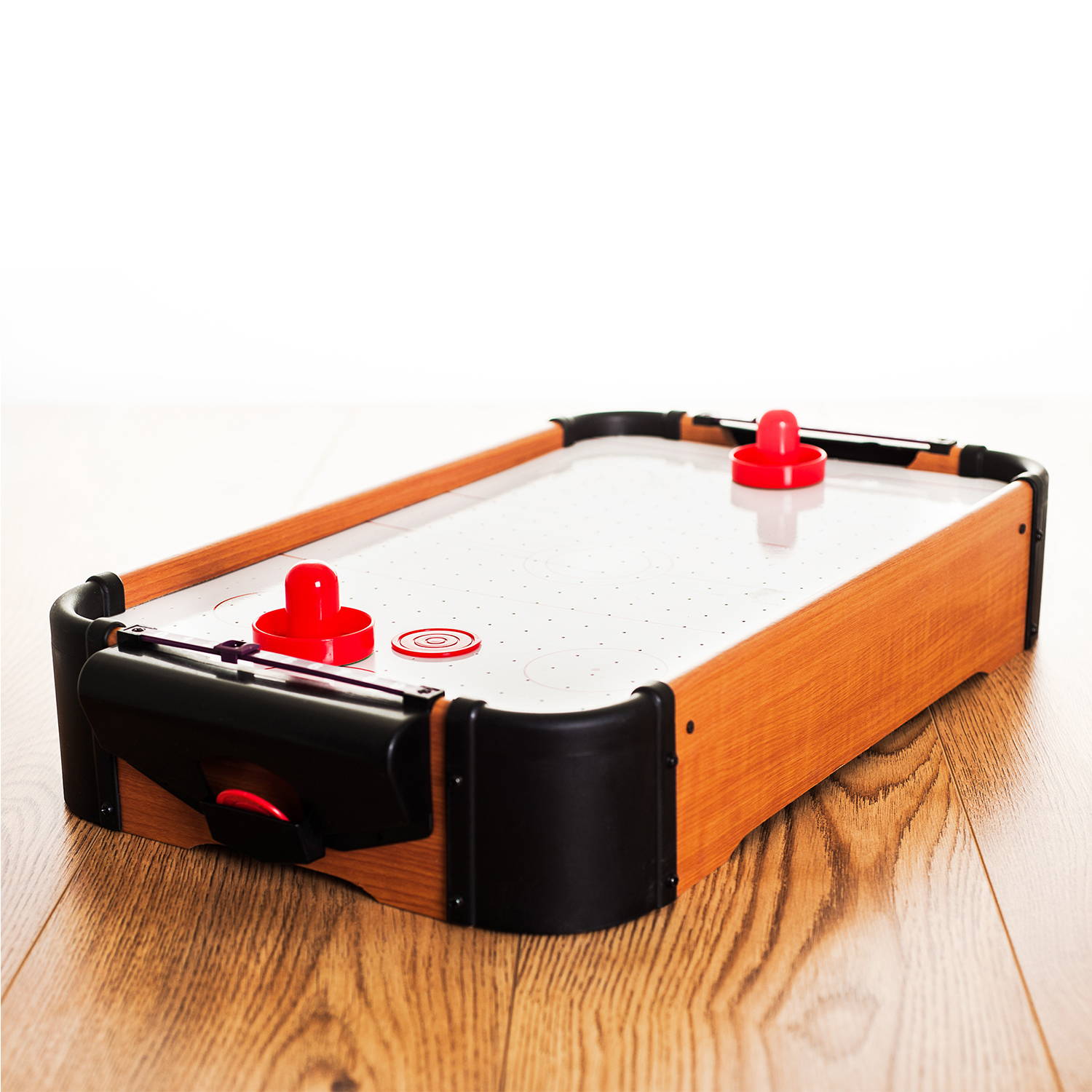 The natural wood table looks every bit as good as the full-sized versions seen in pubs, clubs and amusement arcades up and down the land.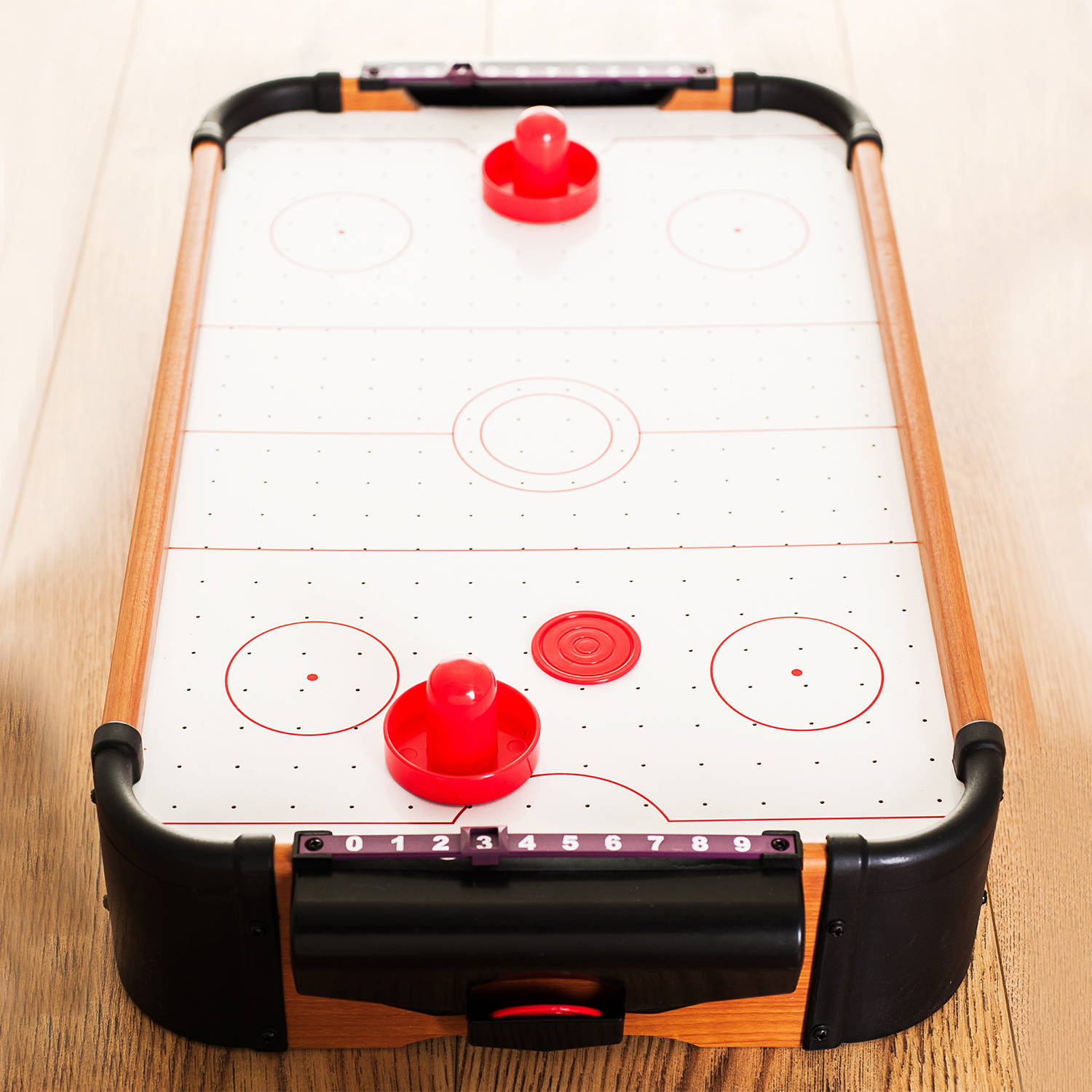 The realism and authenticity continues down to the realistic markings on the tabletop