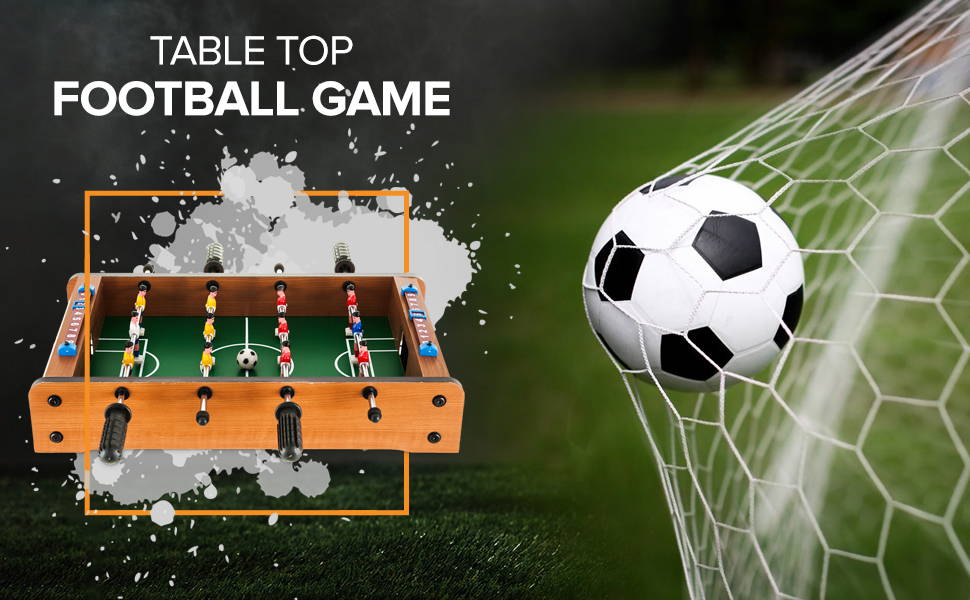 You'll be itching for a kick about with the WICKED GIZMOS Table Top Football Game!
Who will see victory and who will be defeated?
Shoot, defend and pass to your fellow players - it's just like the real thing on your table top!

The WICKED GIZMOS Table Top Football Game is a must have for football fans. This sturdy football table top features fast action non slip hand grips, 6 players per side (5 outfield and 1 goalkeeper) and 2 balls.
Whether you're an Arsene Wenger aficionado who favours silky passing, or a spin-it-and-hope-for-the-best type like the rest of us, the WICKED GIZMOS Table Top Football Game guarantees stoppage time drama. Take your positions on each side of the table and get hold of the grips which you twist to control your line of footballers, drop the ball into the centre and play! This game relies on concentration and quick reflexes. Be the first to score 10 goals with your team, but be careful though, as your opponent's trying to do the same thing.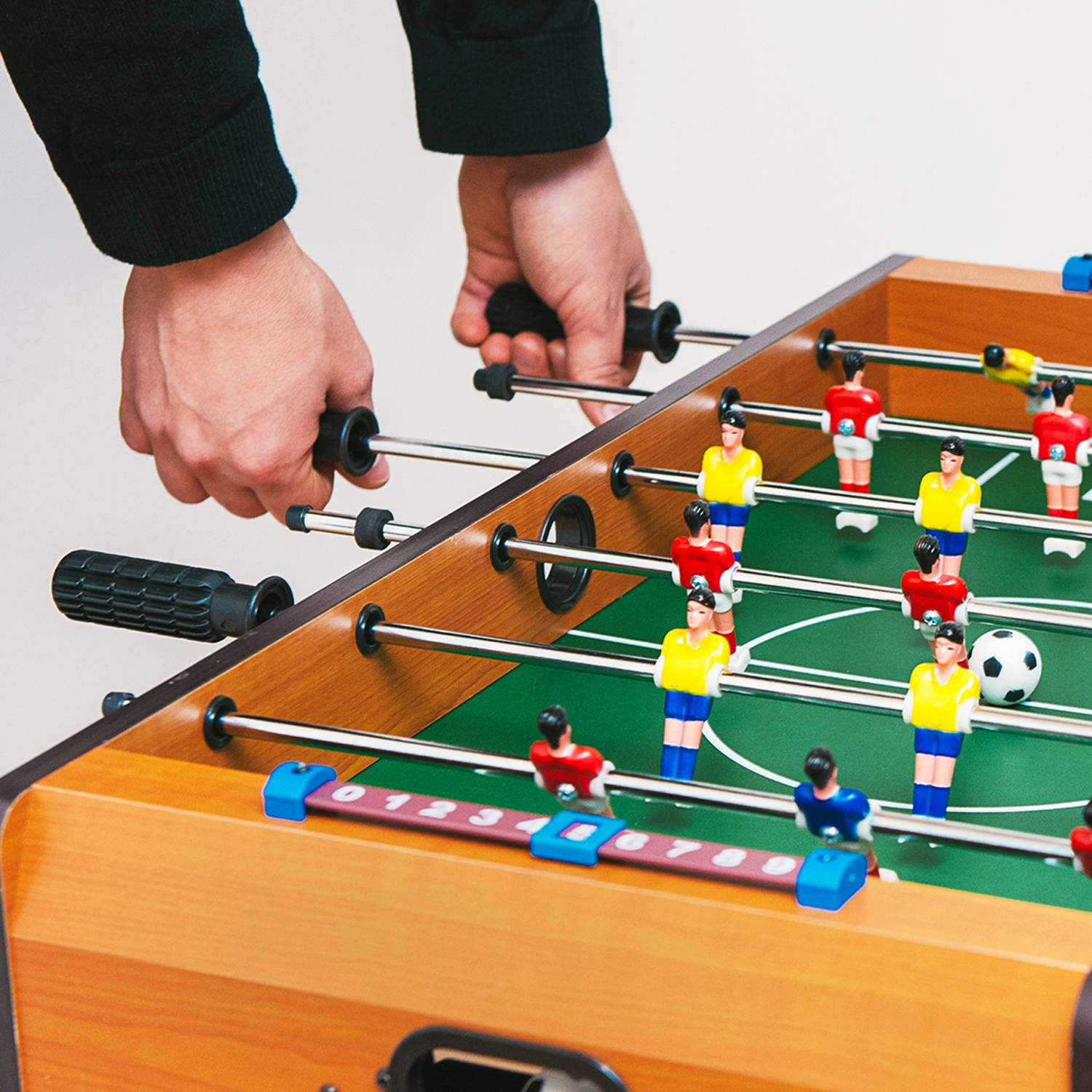 The WICKED GIZMOS Table Foosball mirrors it's bar room counterpart in every way, with the advantage that the smaller size makes it suitable for a Child's room, a home games room or a Man-Cave or home bar.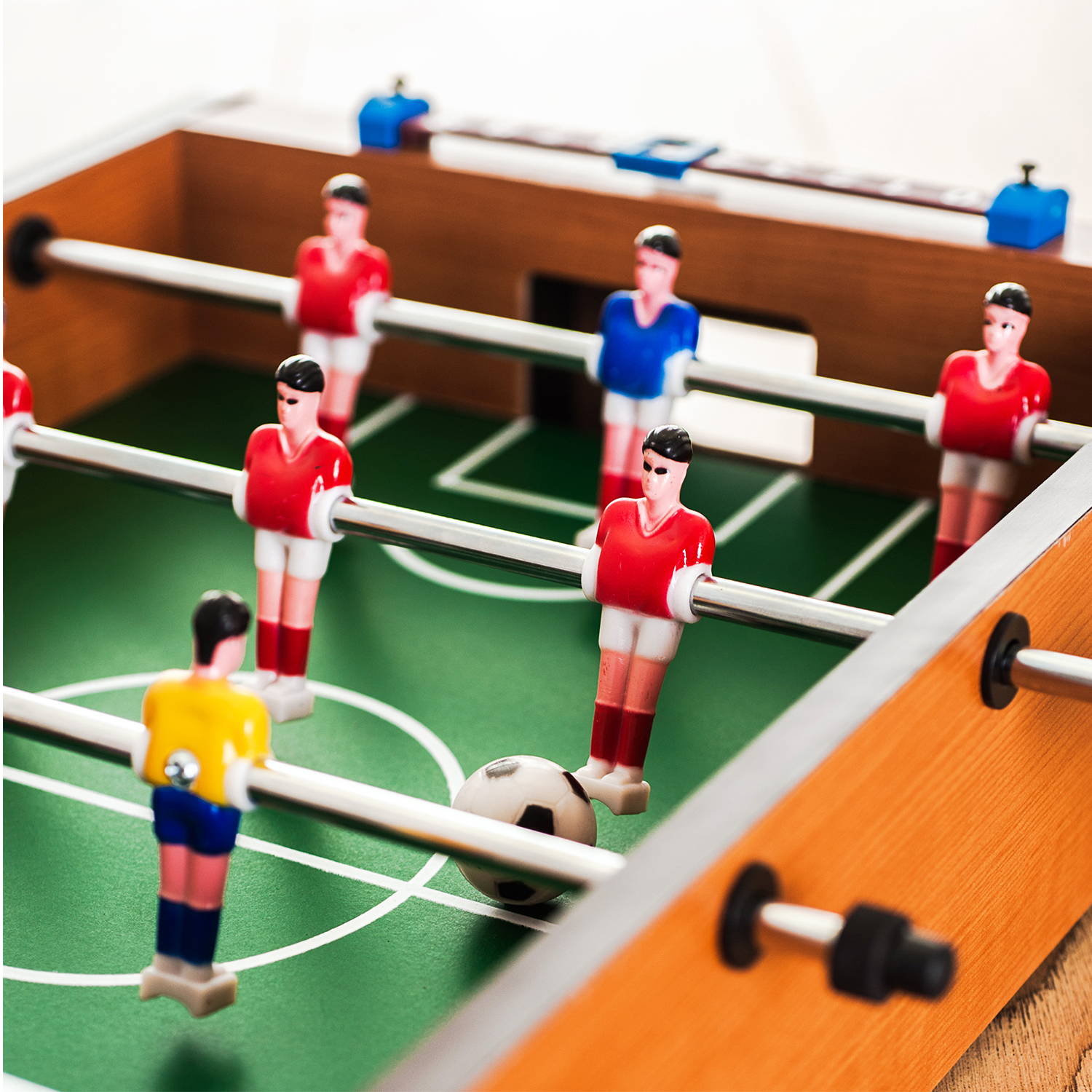 The high quality wooden table has working sliding scoreboards and pits the Reds against the Yellows in a 6-a-Side format.
Test yourself against friends and family and become the champion of the football table.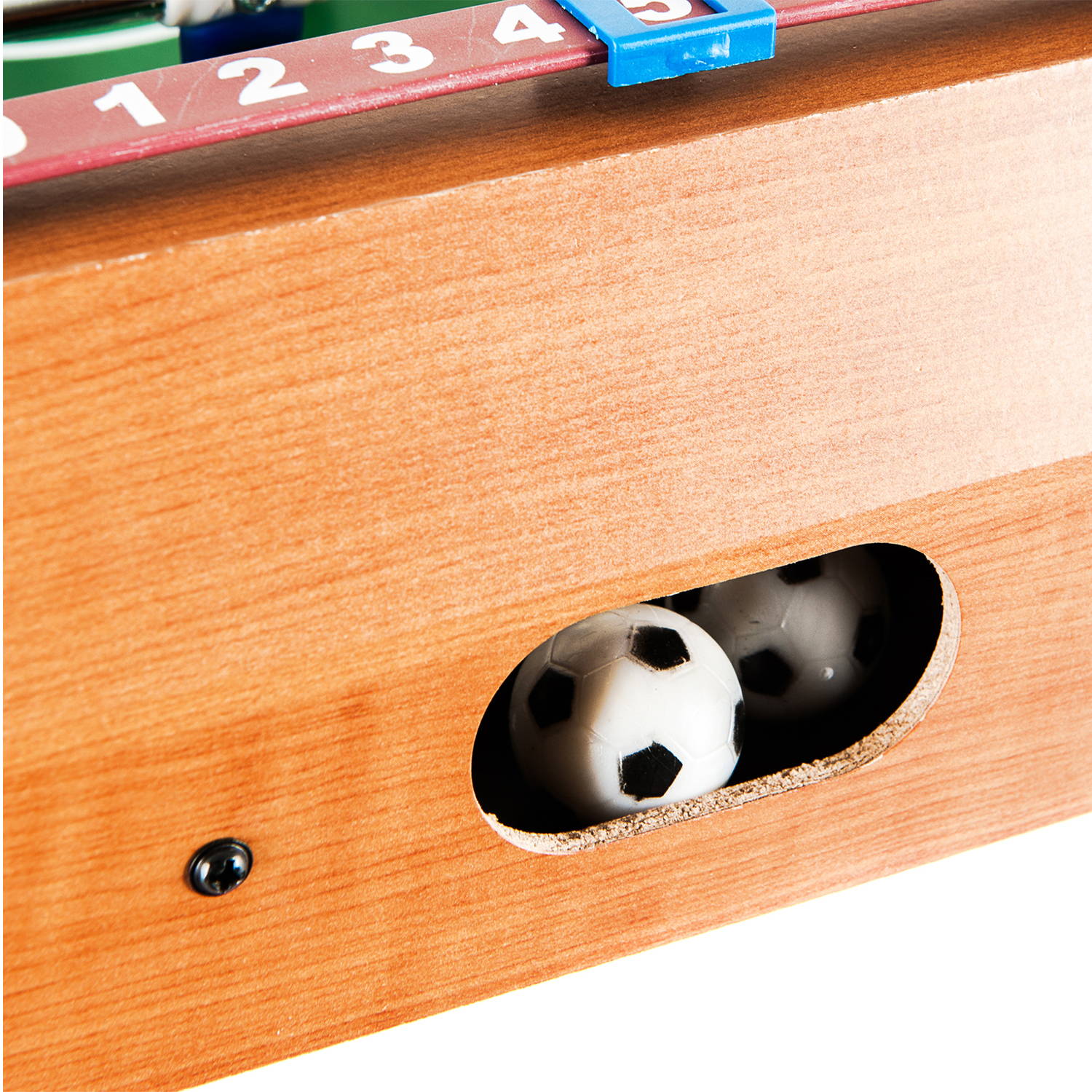 Just like the professional full-sized models, we've included an aperture on each side for inserting one of the two footballs.

The traditional technique is to launch the ball in with some spin, giving an unpredictable path.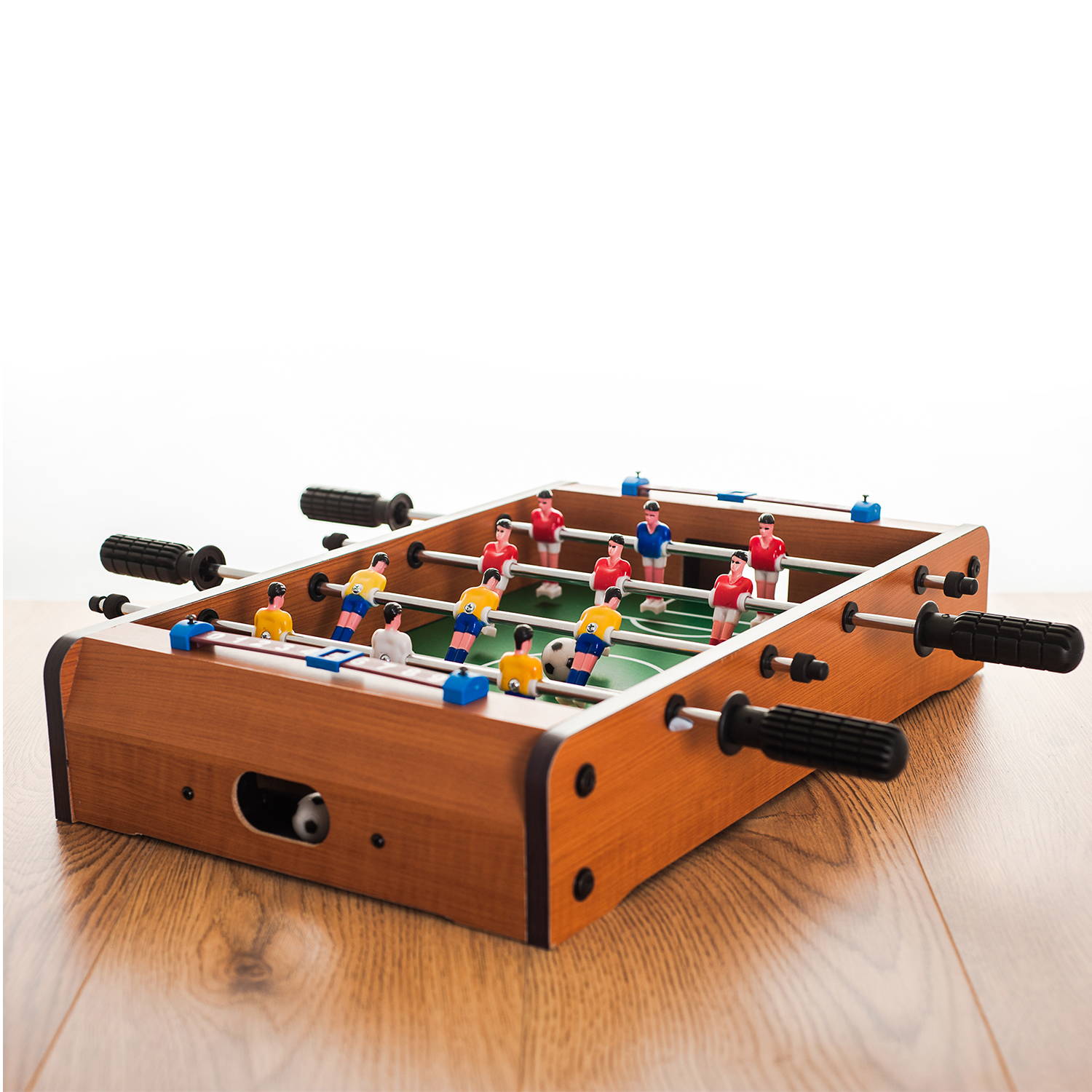 Both ends have a built-in score counter for keeping a tally of goals scored and conceded.

Play a variety of game modes - first to 5, 7 or 9 goals, or a timed match with 5 minute halves.