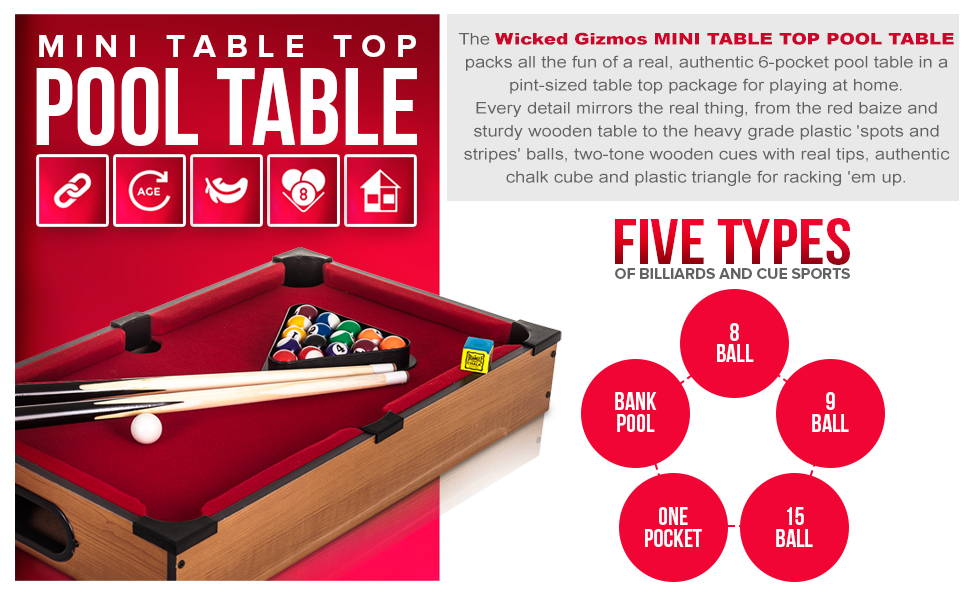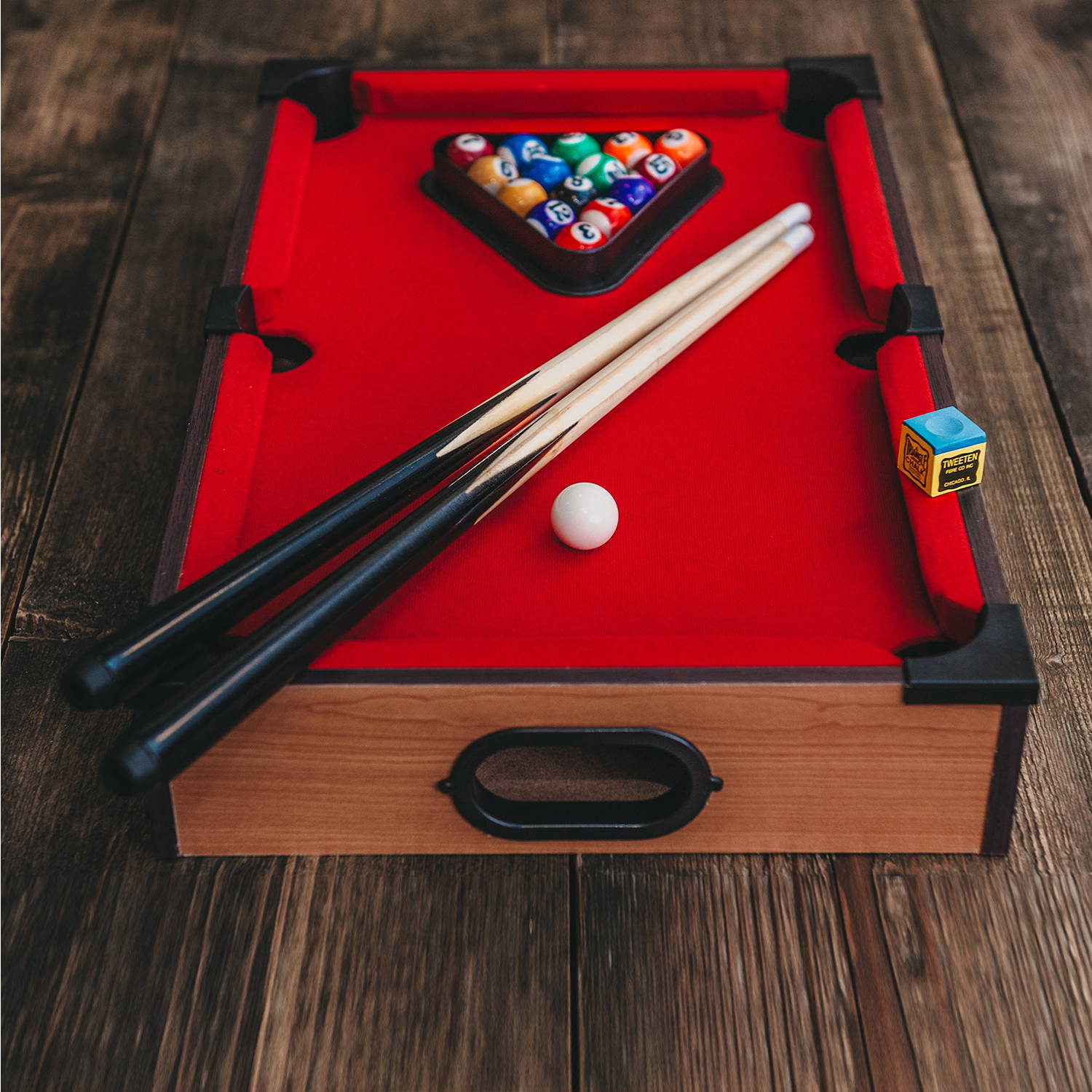 Every detail of the WICKED GIZMOS pool table mirrors the real thing, from the red baize surface, solid wooden construction and real chalk and tips.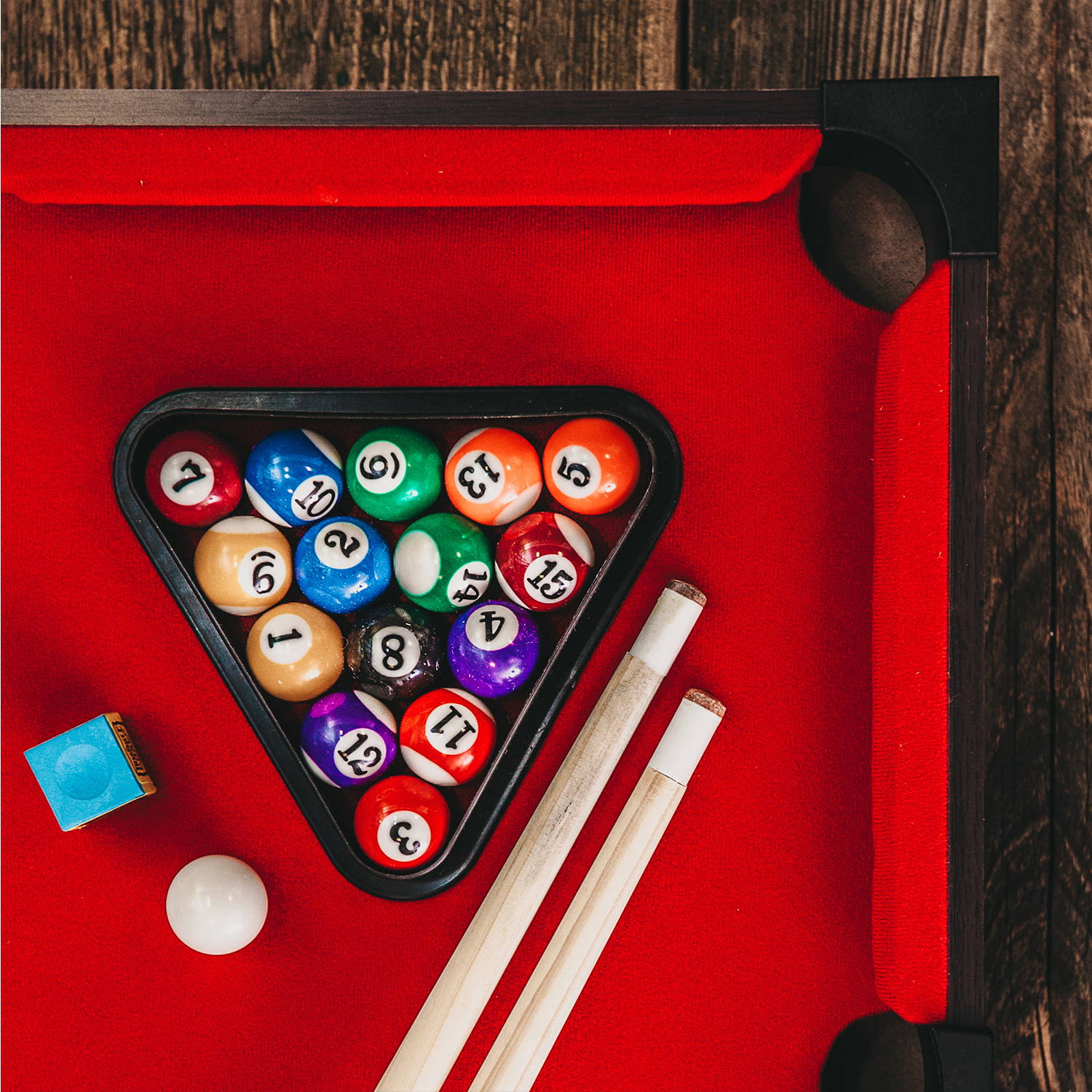 The plastic pool balls are weighty and behave just like their larger counterparts, allowing spin and other trick shots.
Decorated authentically in the familiar spots and stripes livery.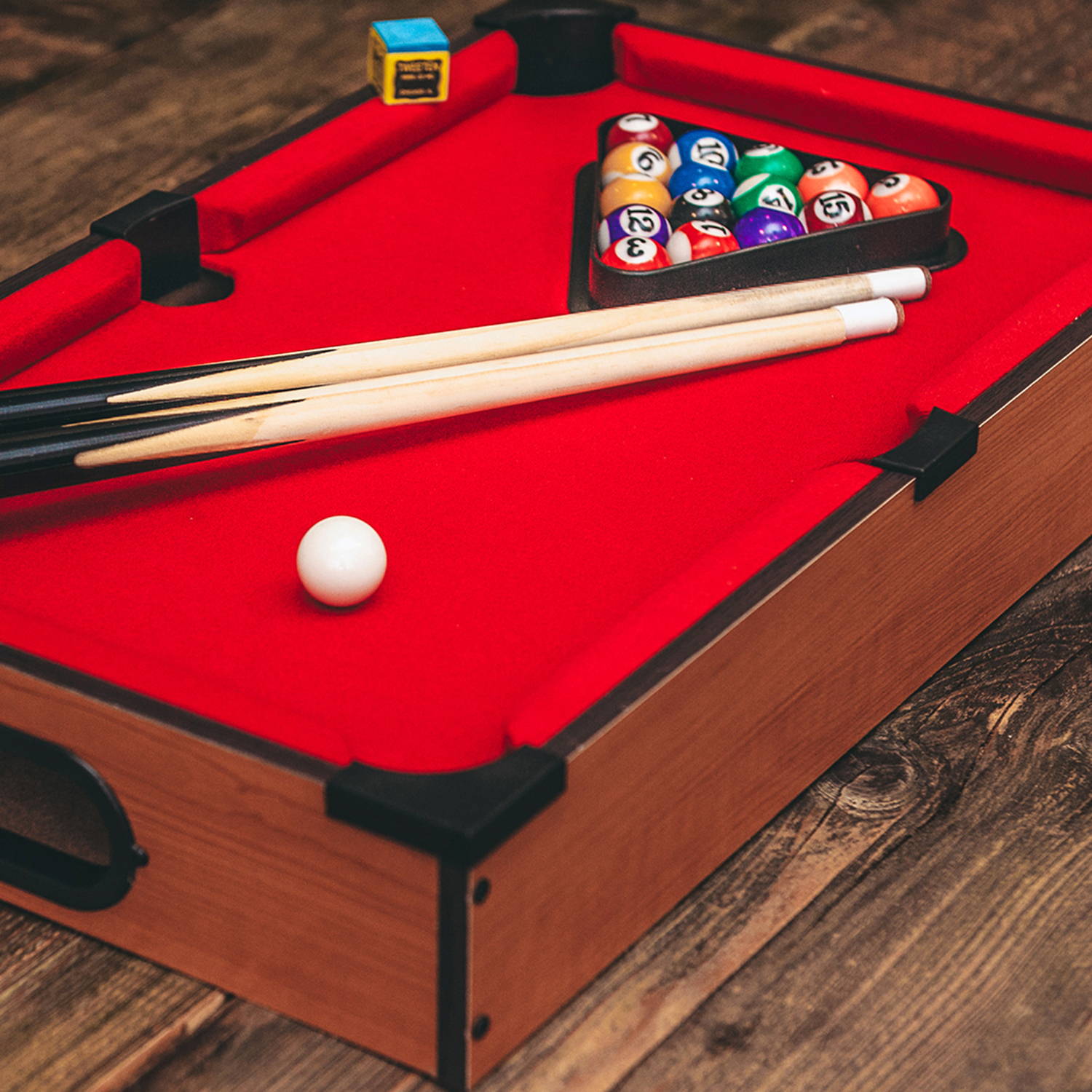 The 6 pockets each have a channel underneath, allowing the balls to return to the collection point at the front of the table for your next frame.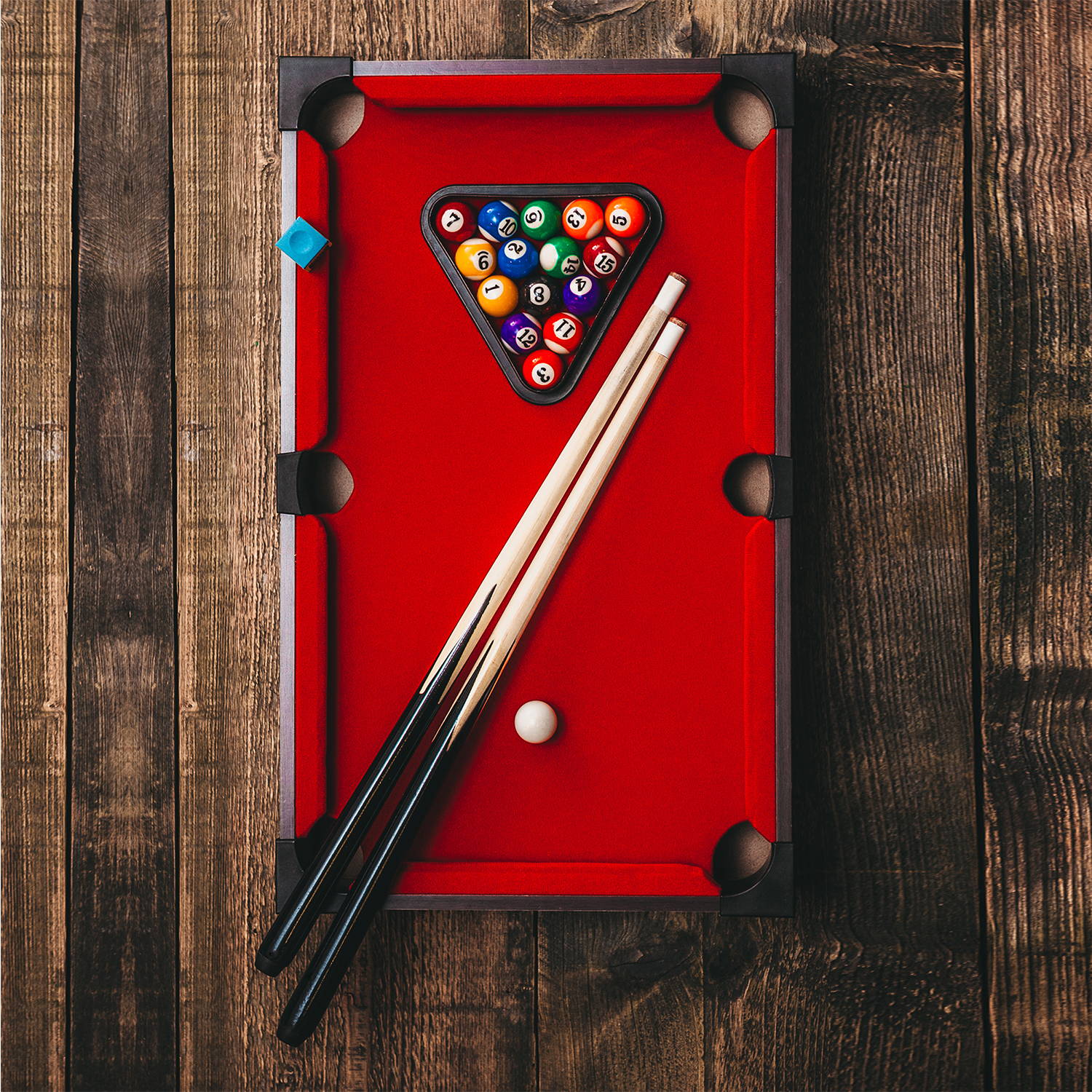 The wooden cues and table are over half a meter long, giving enough of a challenge for even the most experienced hustler, while still being easy to handle for beginners or younger players.